Husk Power Systems has just raised $100m from investors including Shell to build 1,500 solar mini-grids in India and Nigeria in the next four to five years.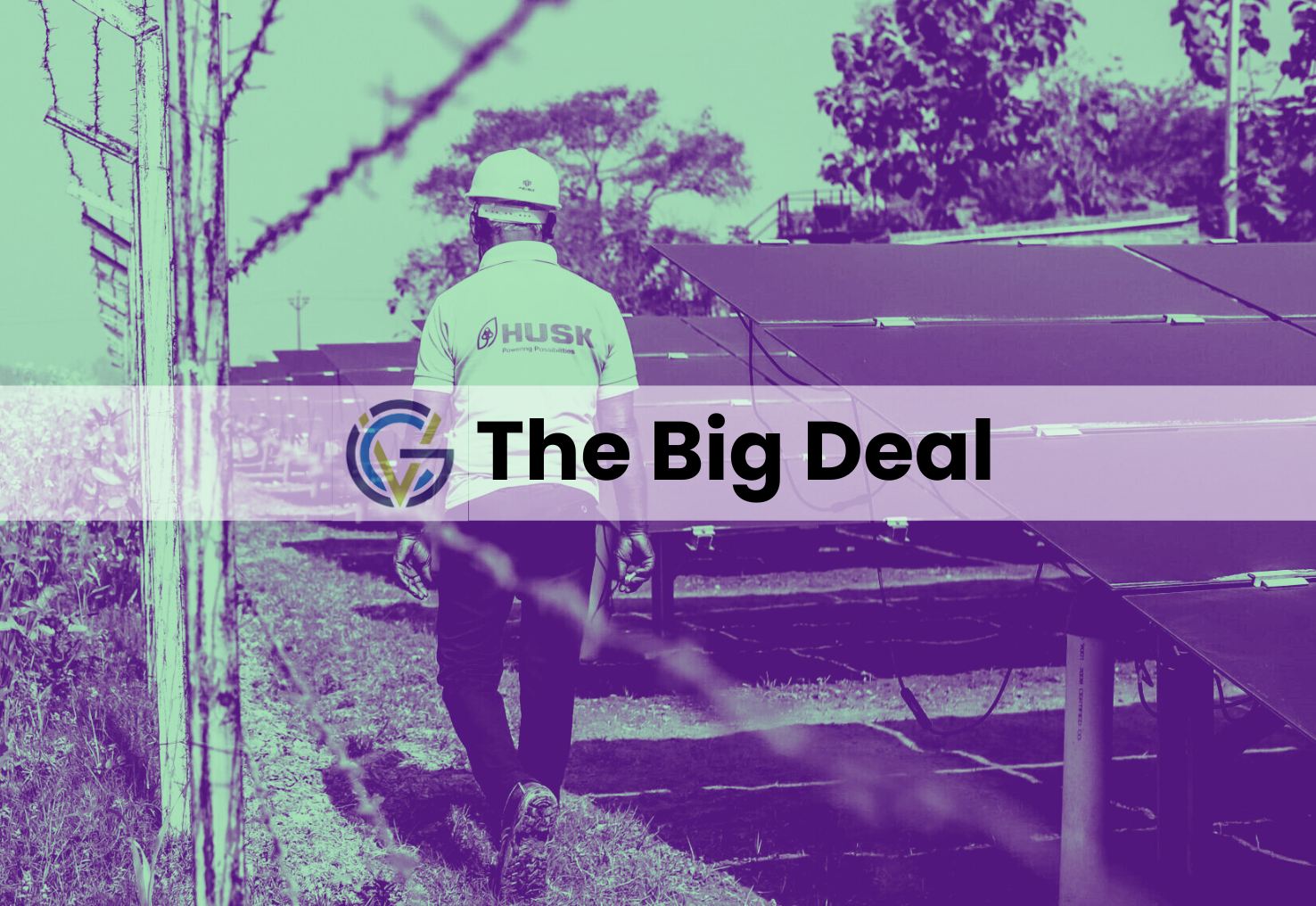 Husk Power Systems closed over $100m of financing this week to bring its mini-grid solar power offering to what could be a vast market, co-founder and CEO Manoj Sinha tells Global Corporate Venturing.
"There are about 3.2 billion people who don't have reliable access to power, even today, so the market is practically half the planet," he says.
"If you go down to rural parts of India and Nigeria, that population is also quite big. People with unreliable access to power in India exceeds 200 or 300 million. Similarly, in Nigeria, it's north of 150 million people. So, the size of the market and the communities that are impacted by the lack of reliable power is pretty, pretty big."
Husk installs solar energy systems in rural areas, supplying electricity to locally through a mini-grid system. The financing was made up of $43m in series D equity funding from investors including existing backer Shell Ventures, together with $60m in debt, and the capital will support the installation of some 1,500 new mini-grids in the next five years.
But why mini-grids? Sinha says they are a far more efficient route to meeting the needs of people in remote areas in markets such as sub-Saharan Africa, because of the costs of building and running low and medium-voltage power lines, costs which can typically run to $15,000 to $20,000 per kilometre.
"So, if you have to expand your line by just 10km, you're talking about $200,000, $250,000 of capital expenditure and that's only for poles and wires," he says. "It does not include the power plant or other assets you might build somewhere else, and it doesn't include the end-customer connection we do, for example through a pre-paid metering system.
"When we install a mini-grid in Nigeria the cost is $150-$200,000, and for a 100 kW system we have the whole distribution network, we have connected 300 or 400 customers and the landed cost of doing all these things is less than extending that line by 10km."
Moving from just solar to a wider market
Husk has ambitious plans, but achieving them requires a specific way of doing things.
"Our goal is to deploy one new mini-grid every couple of days for the next two years, so we cannot make many changes from one mini-grid to the next," says Sinha (pictured).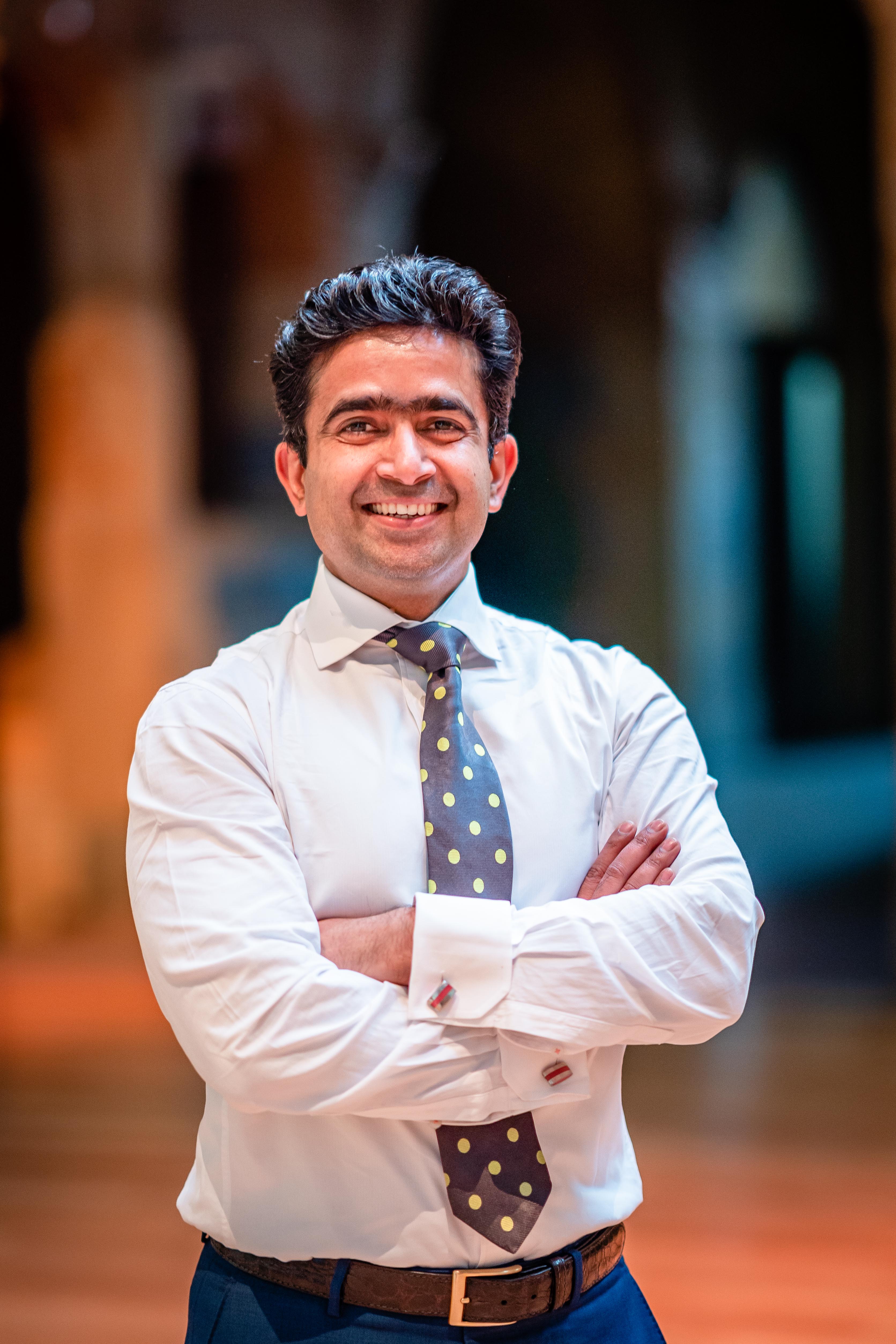 The company provides 50 kW or 100kW solar systems combined with a distribution network that goes 2km to 3km in radius. Because the products are kept very uniform they can be mass produced and installed relatively quickly. Husk targets communities where it can serve 300 to 400 customers, 20% of which must be commercial, and uses an algorithm to automate the process of selecting places to work.
Although it is headquartered in the US (near where the investor pool is), Sinha founded Husk in his home country of India, one of two core markets with Nigeria. He explains that India rolled out a mini-grid policy in 2016 that formed the basis for Nigeria's the following year, meaning it can get batches of 50 or 60 sites approved simultaneously. Husk then hires local workers to oversee the systems.
The company is also leveraging the expertise of its investors. Shell, which is primarily a petroleum company but which has explored solar power, assists with training and supply chains while energy utility Engie (a series C backer) helps with scaling energy systems.
Husk is not restricting itself to power provision, it has expandied to services.
"We were a pure-play mini-grid company six or seven years ago," Sinha says. "What we have evolved into is what we call an artificial intelligence-powered rural energy services platform.
"What that means is that we are deploying these mini-grids, but we are adding two layers of services on top. When we connect our customers we don't stop with supplying electricity to them, we are also bringing energy-efficient appliances to their doorstep."
Those appliances include televisions, ceiling fans and freezers but also extend into lathes, planing and welding machines for small-scale industrial use. Husk sells those through financing packages tailored to be affordable, and also offers rooftop solar installation for commercial and industrial customers in both rural and urban areas.
The company has even moved into artificial intelligence, having built its own machine learning algorithms to assess customers' creditworthiness and predict power consumption at each individual site, so it can meet expected demand at the lowest price with the lowest carbon footprint. Sinha estimates the system has cut its costs by over 20% and its diesel consumption by over 25%. But there is plenty of room for growth.
"With this $100m funding we just closed, we are trying to build 1,500 mini-grids in the next four to five years, while the World Bank estimates the African market needs 200,000 mini-grids by 2030 to really solve this problem at scale," Sinha says.
"Contributing 1,500 or 2,000 mini-grids in four to five years is barely scratching the surface. The opportunity is huge, the impact that can be created for billions of people is tremendous, and we strive to move the needle in the right direction."