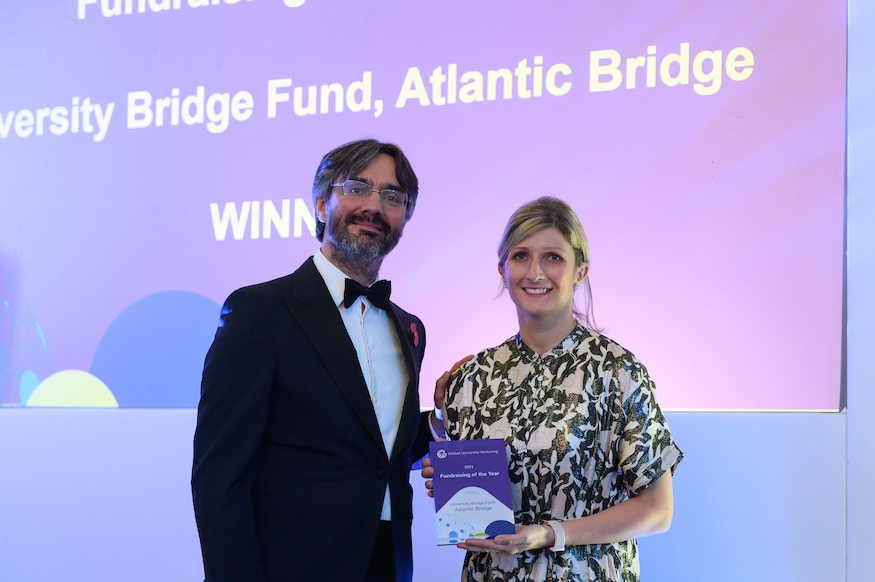 Atlantic Bridge's first University Bridge Fund has played a vital role in helping Ireland's most promising innovators on their path to global success – an achievement that the second fund, launched earlier this year, looks set to build upon.
Focusing on deep tech, the €80m ($93.7m) University Bridge Fund II will continue the work done by its predecessor in applying Atlantic Bridge's effective approach to startups and spinouts in Ireland. "The Bridge model involves very high-touch, deep operational expertise being applied to the companies we invest in," explained Helen McBreen, a partner at Atlantic Bridge. "We will also connect those companies with our global investment teams located in London, California, Paris and Munich, and also with our partner fund in Beijing."
She added: "At Atlantic Bridge, we are committed to developing deep relationships and networks between our universities and investment and corporate partners creating a vital investment fund in the Irish ecosystem focused on commercialising our cutting edge deep-tech innovations."
For the second fund, University College Cork joined existing Fund I partners Trinity College Dublin and University College Dublin. "Cork is very participatory in all their commercialisation efforts," McBreen said. "What we are trying to do is work together to have a stronger impact on the culture of entrepreneurship within universities, and what attracted Cork into this fund is the unique model we have created so we can raise the bar and increase the quality of spinouts here."
As well as those three academic institutions, Fund II has received capital commitments from the EU-owned European Investment Fund, state development agency Enterprise Ireland and financial services group Allied Irish Banks.
McBreen explained the fund would invest heavily in the semiconductor space given the team's previous activities in this area. Specifically, she noted, this would cover the likes of artificial intelligence (AI) platforms for data centres, robotics, as well as "any kind of sensors that see hear and speak, and conversation technologies as well".
Underpinning the fund's approach is Atlantic's success at syndicate building. "Deep technology companies have very large capital pathways to get to value inflection milestones – particularly in the medical field," McBreen pointed out. "We have partnered now with well over 30 international investors across our portfolio companies. That is really beneficial because it means when companies are going through their series As, they have a larger network of VCs to potentially approach."
Since its launch in 2016, the first fund has invested in more than 30 companies to raise over €250m in equity and non-equity routes, McBreen underlined. Among its portfolio are Ireland's first quantum computing developer, Equal1, and beekeeping-technology company ApisProtect.
She added that the innovation ecosystem in Ireland had many elements that contributed to the funds' success: "In our universities we have amazing infrastructure and support for innovators and innovative companies; we have great accelerators, funders and policymakers – a huge range of factors that are helping the development of early-stage companies.
"What we are trying to do is build really strong, global companies here – and to use the Atlantic Bridge model as a conduit to their success."
Other nominees in this category were:
Main Sequence Ventures
V-Bio Ventures
Keio Innovation Initiative
The Engine