The hiring comes after the firm's corporate parent, Jaguar Land Rover, altered its innovation strategy and developed a research hub, the National Automotive Innovation Centre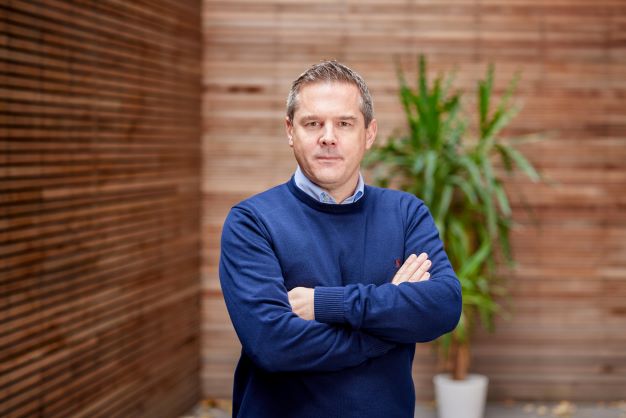 Mike Smeed has taken a position at InMotion Ventures, the corporate venture arm of UK-based carmaker Jaguar Land Rover (JLR).
After serving two years as vice president of finance for the corporation's Chinese hub, Chery JLR, Smeed has accepted a new position as managing director. This comes after Jaguar Land Rover's recent collaboration with startup investor Plug and Play and the formation of the National Automotive Innovation Centre, to rethink and reimagine the technologies a car offers.
"After the experience I had working in China, the idea of coming back to the UK and doing a mainstream finance role was not something that I wanted to do," Smeed told GCV. "Being a managing director has been something I have been interested in throughout my career, and I was drawn to the idea of working outside the institute of finance. So, when the opportunity to join InMotion emerged in the UK, I leaped at the possibility."
Smeed has worked for Jaguar Land Rover since 2018, starting off as a finance director of global marketing at the company's UK headquarters, where he was responsible for the pricing of new and existing car lines. Before this, he held various positions in the finance department for more than six years at UK retailer Boots, where he was director of commercial finance and pharmacy finance director.
"A large proportion of our portfolio overlap with JLR's innovation territories – and the main area I hope to add value – is working with the innovation champions in JLR to align our activities with their transformation plans."
Founded in 2016, InMotion Ventures has around 19 companies in its portfolio and has participated in more than 44 investments, such as the German outdoor adventure platform Fatmap, which has raised $7.4m in funding, and the UK mobility data marketplace Synaptiv, which completed its pre-seed financing round in 2017.
"We are actively looking at new investment opportunities, largely focused in the territories of electrification, connectivity, digital services, intelligent enterprise, talent, sustainability, and metaverse. However, we will continue to explore exciting investment opportunities in all areas of the automotive space," says Smeed.
"I'm pleased to say the role is living up to my expectations. The team has an excellent reputation in the market, and I plan on building on InMotion's impressive track record to date. I have taken a strategic review of our investments over the past couple of weeks," says Smeed.