Q&A with Peter Ortez, senior associate, Munich Re Ventures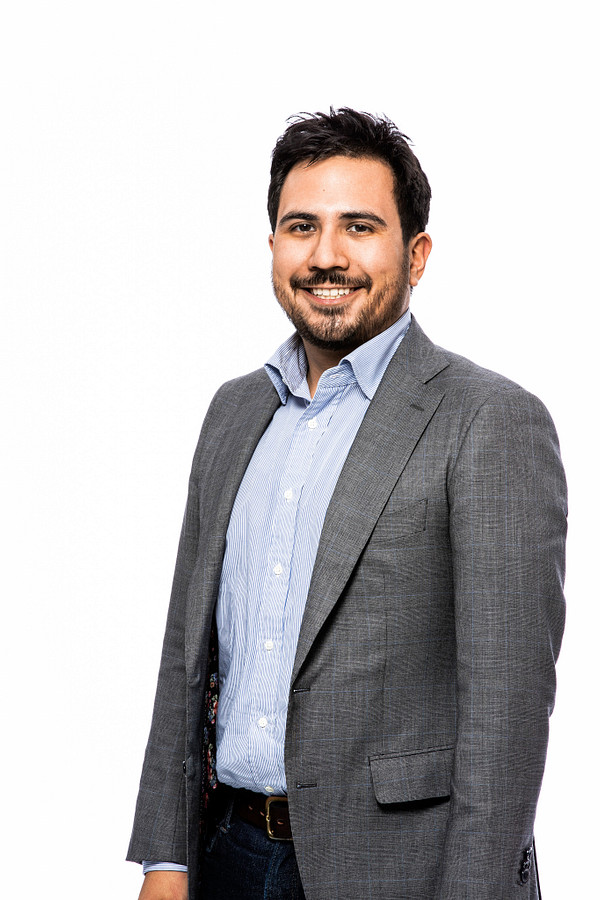 Peter Ortez is a senior associate at Munich Re Ventures (MRV), the US-based corporate venture capital (CVC) arm of Germany-headquartered reinsurance group Munich Re.
Jacqueline LeSage, managing general partner of MRV, said: "Peter joined Munich Re Ventures over the summer of 2019 to focus on the deeptech space and is now a part of our teams investing in climate tech and the future of transportation, including the space economy. Although he joined right out of business school, he already had experience as an intern at another prominent VC firm.
"With that experience, he was able to dive right into developing investment theses, building a network and sourcing deals. Thanks to Peter's degree in aerospace, aeronautical and astronautical engineering from MIT and his four years at an aerospace consulting firm prior to business school, Peter quickly became the subject matter expert on the team as he led the efforts in developing our space economy thesis.
"His range is extraordinary, from being able to present in front of Munich Re senior leadership, to engaging with the start-ups and other investors, to being a stellar modeller. He has become a critical part of our deal teams and continues to be a valued thought partner for all.  I'm excited to see what is ahead of him over the next few years as he further develops his skills as an investor."
1. First, just give us a quick overview of who you work for, what you do, and how long you've been doing it?
I am a senior associate at Munich Re Ventures focusing on investments in climatetech and the future of transportation. My investing interests include new technologies that can help decarbonise the global energy value chain, and new approaches to the movement of people, goods and data across earth, sea, air and space.
I came to Munich Re Venture after beginning my venture career at an early-stage deeptech fund and previously worked as a strategy consultant for clients in the aerospace and defence industry, advising private corporations on M&A activities and new market entry strategies, particularly those related to accessing cutting-edge innovations in space, high-performance computing, cybersecurity and geospatial analytics. I hold an SB in Aerospace Engineering from MIT and an MBA from The Wharton School.
2. What attracted you to CVC?
I've always been interested in an approach to venture capital that provides more than just financial resources to startups. CVCs serve an important role in the startup ecosystem by bringing subject matter expertise, early corporate engagement, and long-term partnerships that can both de-risk the startup's roadmap and add value directly to the parent. This approach to investing, when executed properly, can create strong outcomes that are effectively greater than the sum of their parts.
3. What have been your greatest successes at your unit?
My greatest success at Munich Re Ventures has been helping Munich Re expand our investment activities outside of traditional software and insurtech solutions that are the 'bread and butter' of our fund. My focus areas necessarily include exploring areas of science and technology that, until recently, have been outside the scope of the venture capital ecosystem. I'm proud to count two cutting-edge hardware companies as part of my investment portfolio at Munch Re. One, Twelve, focuses on decarbonising manufacturing by transforming waste carbon dioxide into useful industrial chemistries, and the other, Orbit Fab, aims to usher in an in-space economy by building the infrastructure to enable in-space refuelling. As these companies grow and scale, Munich Re has the potential to develop new forms of risk transfer to expand our capabilities, while simultaneously enabling the startups to become leaders in their growing industries.
4. What have been your biggest challenges?
Insurance and Reinsurance are complex industries with an interconnected web of partners, customers, and intermediaries with a vocabulary all its own. Before joining Munich Re Ventures, my knowledge of insurance was basically limited to home, auto, and health insurance, and I assume most people share that basic understanding. However, insurance, and more importantly reinsurance, play absolutely vital roles in the global economic system. Exploring the obscure and opaque world of reinsurance has been a fun and exciting challenge, and I find I learn something new almost every day.
5. What's your main professional ambition for the future?
I want to invest in and help grow companies and technologies that will truly change the world for the better. If I can look back on my portfolio at the end of my career and point to companies I not only discovered and funded but meaningfully helped execute a vision that benefits the world, I'll consider myself successful.
6. What do you think all CVCs could do better to make it a stronger industry?
I think the biggest challenge with CVC is that we are not always viewed as on equal footing with our more financially minded peers. To improve the CVC industry, CVCs simply need to continue to fund highly disruptive companies with the same pace and conviction as the 'traditional' VC industry and work hard to demonstrate their value beyond the dollars invested.
7. And, finally, for colour, what did you do prior to CVC or in your spare time?
I've really gotten into cooking over the past few years, and currently am working on becoming a better 'cook' as opposed to purely a recipe follower. As an engineer by training, I feel a bit like Linus without his blanket when I don't have precise measurements or temperatures to guide me, but then again I am using significantly fewer bowls, cups, and spoons. Balance, you know?