Lab-grown milk is becoming commercially viable — and studies have shown that consumers aren't averse to it. So, is it time for corporate investors to back these startups?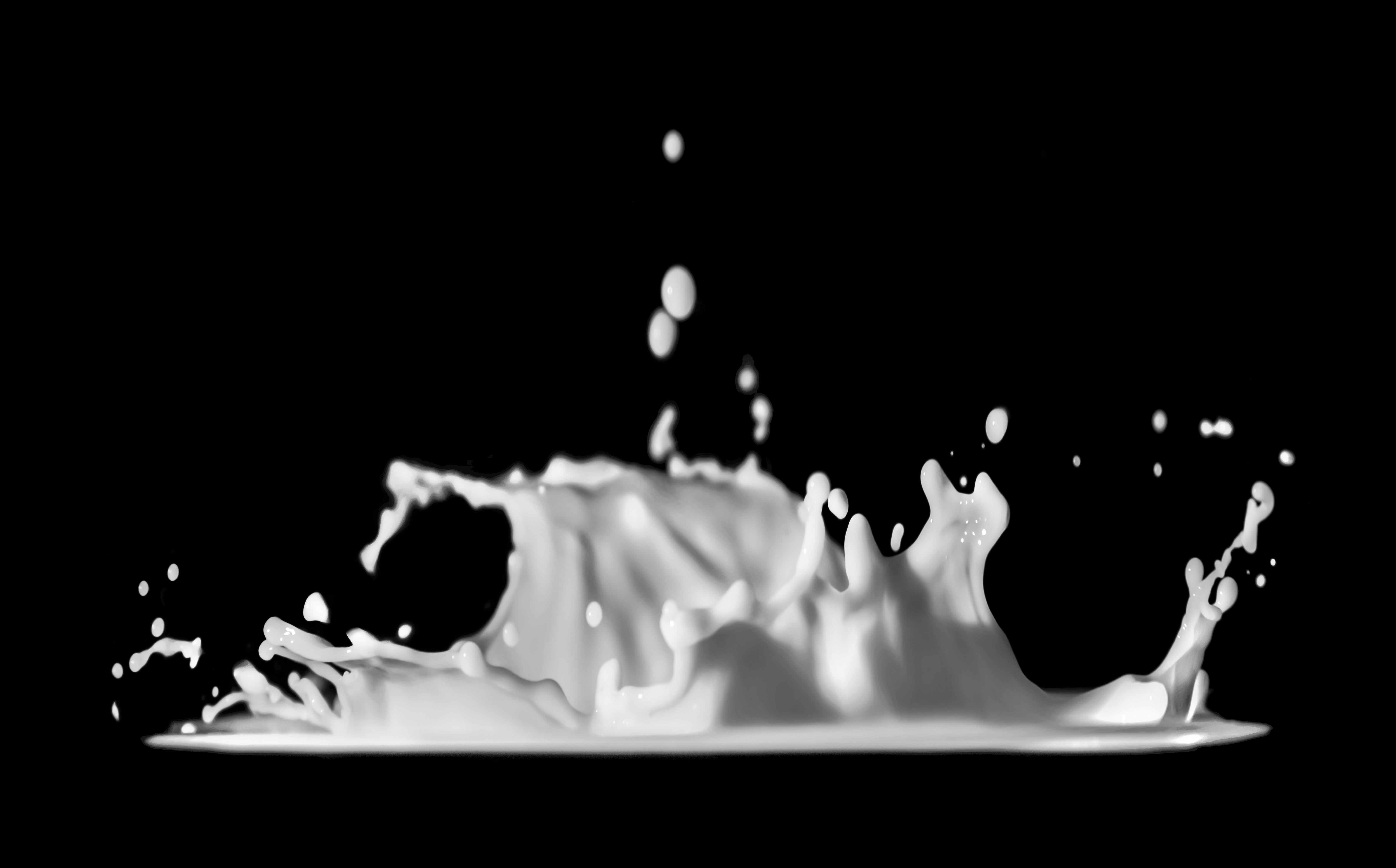 The centuries-year-old milk industry is facing a challenge, not only from plant-based milk alternatives but also from lab-grown milk, which is chemically identical to milk but produced by genetically modified micro-organisms, rather than cows. With the climate crisis putting the dairy industry under pressure, is now the time for corporates to invest in milk created in a bioreactor?
Cow's milk has started to have an image problem. Every litre of it, produced globally, creates around 3kg of greenhouse gases according to a study by two University of Oxford agricultural researchers and professors, Joseph Poore & Thomas Nemecek.
Plant-based milks, made from everything from soya to oats are being marketed as a more planet-friendly alternative, but the taste is not identical to cow's milk and they do not behave in the same way in cooking. So, lab-grown milk, produced by genetically engineered bacteria in bioreactors, is emerging as another alternative.
In addition, lab-grown milk can be engineered to be lactose and cholesterol-free, making it a healthier option. All of this could make lab-grown milk appealing.
A few corporate investors such as grain farming company, Continental Grain Company and the corporate group SK Inc have been pioneers in lab-grown milk investments, mostly backing the US-based alternative dairy and milk startup, Perfect Day, raising $350m in a series D funding round.
It still remains to be seen, however, to see if lab-grown milk can be scaled to be produced in industrial quantities.
Emerging alliances and investor attraction
There is a growing interest in investing in climate-friendly businesses.
Since 2018, GCV has reported around 20 corporate investments in various lab-grown meat and milk startups such as Israel-based milk developer Imagindairy, which raised $15m in its latest seed funding round, with the Israel-based Strauss Group as their corporate investor. Motif FoodWorks, a food technology company developing alternative milks, also raised $226m in a series B round with Bill's Gates Breakthrough Energy Ventures participating.
Israel, in particular, has become a hotspot for various lab-grown milk startups with the country seeking to be the first to end the climate and global food shortage crisis.
However, lab-grown milk units are appearing in other regions too. The Chile-based group NotCo, for example, uses laboratory and AI-based techniques to find plant combinations to replicate animal-based products.
In July 2021, NotCo raised $235m in a series D round that saw various corporations such as the global banking firm Catterton Partners and the US-based holdings company, Endeavor.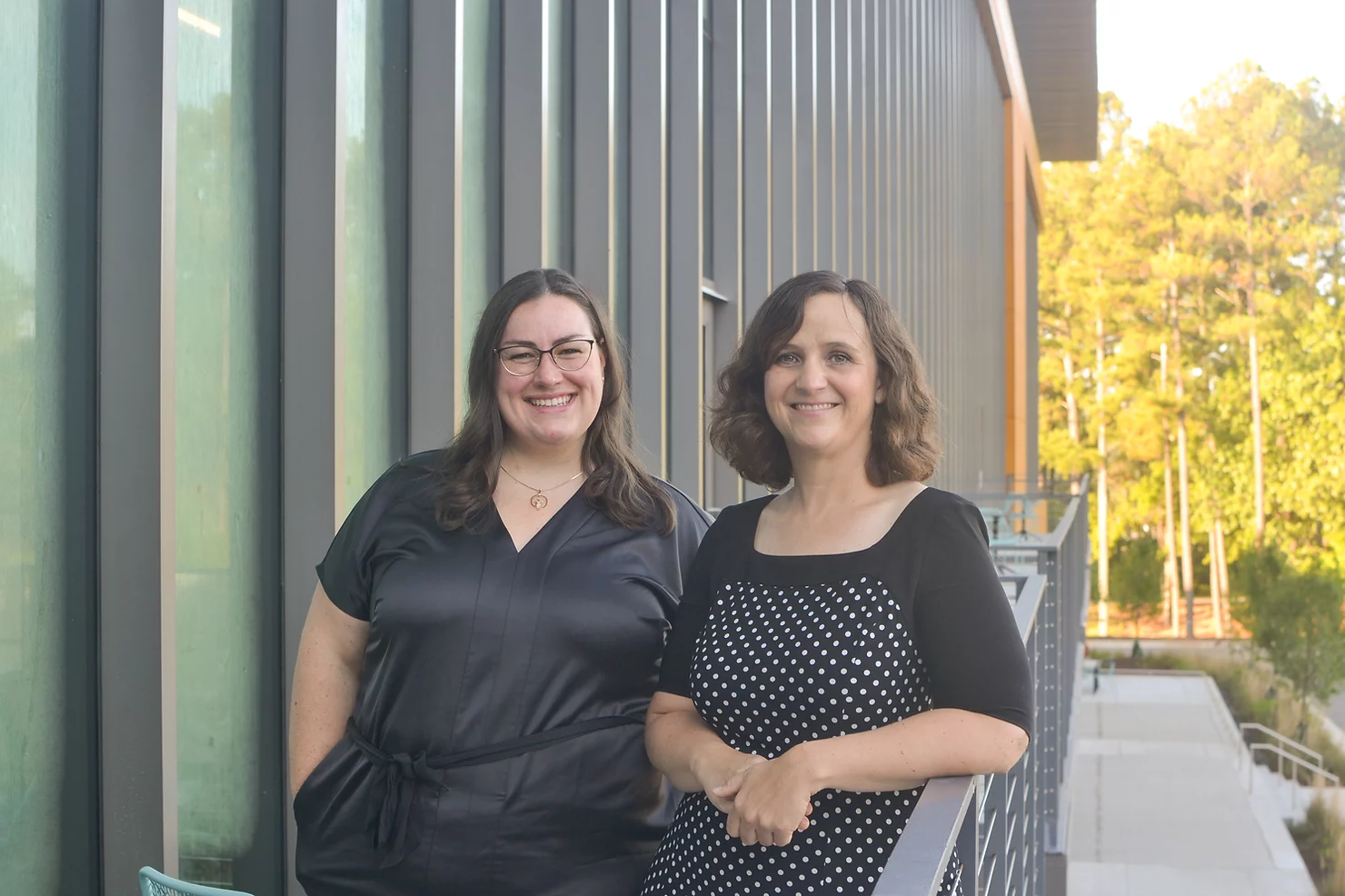 Biomilq, founded in 2019, is a women-owned, US-based company making cell-cultured human milk for newborns and infants.
"Our product will shift demand away from the dairy industry, benefitting the planet while nourishing babies with a 100% human alternative feeding option," says Michelle Egger, co-founder, and CEO of Biomilq.
She continues, "By shifting demand away from the liquid global dairy market, parents who cannot or choose not to breastfeed could still rely on a nutritious alternative feeding option without feeling the need to make a trade-off between their child's health and the environment."
Egger says there are still obstacles to bringing the product to market, but she is confident these can be overcome. "Scale-up and regulatory obstacles are a consistent challenge in the cellular agriculture industry," says Egger, "With that being said, in preparation for our upcoming product, we have begun engineering work to translate our experimental results at the benchtop scale to pilot production, making milk outside the body a reality that will lead to a novel option for infant nutrition."
In 2021, the startup secured £21m in a series A funding round led by Novo Holdings, the investment arm of pharmaceutical conglomerate Novo Nordisk, with Breakthrough Energy Ventures participating in another lab-cultivated food-based product.
Wilk, is an Israel-based cell-growth production company specialising in lab-grown milk production by replicating the structures of cells found in mammary. In 2021, the startup raised a total of $1m in funding over its first funding round, with the company also expanding into the breast milk production sector.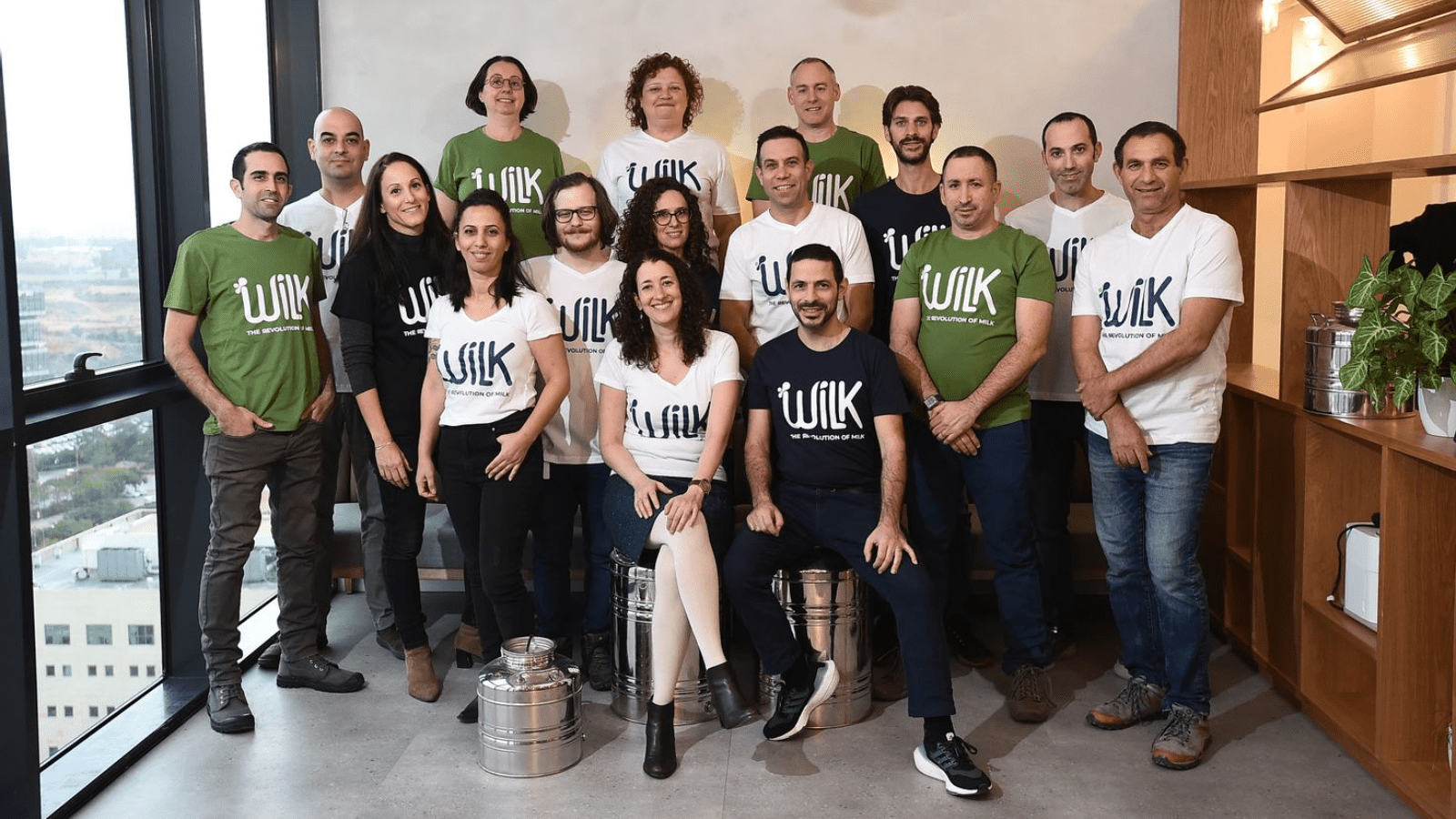 "We produce real milk and milk components by collecting mammary gland tissue from humans and animals and isolating the milk-producing cells," says Rachelle Neuman, the vice president and marketing of corporate affairs at Wilk.
"The cells are then cultivated in bioreactors, which create an ideal and controlled environment to aid cell reproduction and encourage milk secretion. The secreted milk can then be harvested," she continues.
"We have seen an overwhelmingly positive response to our technology and we have an investment from The Central Bottling Company, a Coca-Cola-owned subsidiary in Israel, to co-develop -with its dairy producer Tara- products using our cell culturing technology. We also just announced the launch of a concept project to create the world's first yoghourt using cell cultured milk fat."
"The key challenge in this industry is making lab-grown milk scalable and efficient enough for mass production," says Neuman "There are, of course, regulatory hurdles and practical issues that need to be overcome and will require collaboration with various key players in the industry"
Nonetheless, Wilk is adamant that its product will overcome these obstacles with the aim of showcasing the product to its partners by 2024.
The investor's approach
Michael Aucoin, is the chief executive officer of Eat & Beyond a global innovative platform and investment company. Eat & Beyond funds early-stage startups that focus on animal protein development, whether that be from plant-based or animal cells. The company recently invested in cell-based milk producer TurtleTree which raised $30m in a series A round in 2021.
"The displacement of animal protein use is at large, with three factors driving this shift: The environment, consumer health and animal welfare," Aucoin says.
"The scale of dairy globally is undeniably massive, and with its production causing serious ramifications, lab-grown milk will alleviate that burden whilst responding to the millions of milk consumers."
"The biggest challenge for cell agriculture is economic viability," says Aucoin. "The technology is quite expensive to displace everyday proteins, but what Turtletree has done is utilse something called lactoferrin which is a by-product of dairy processing.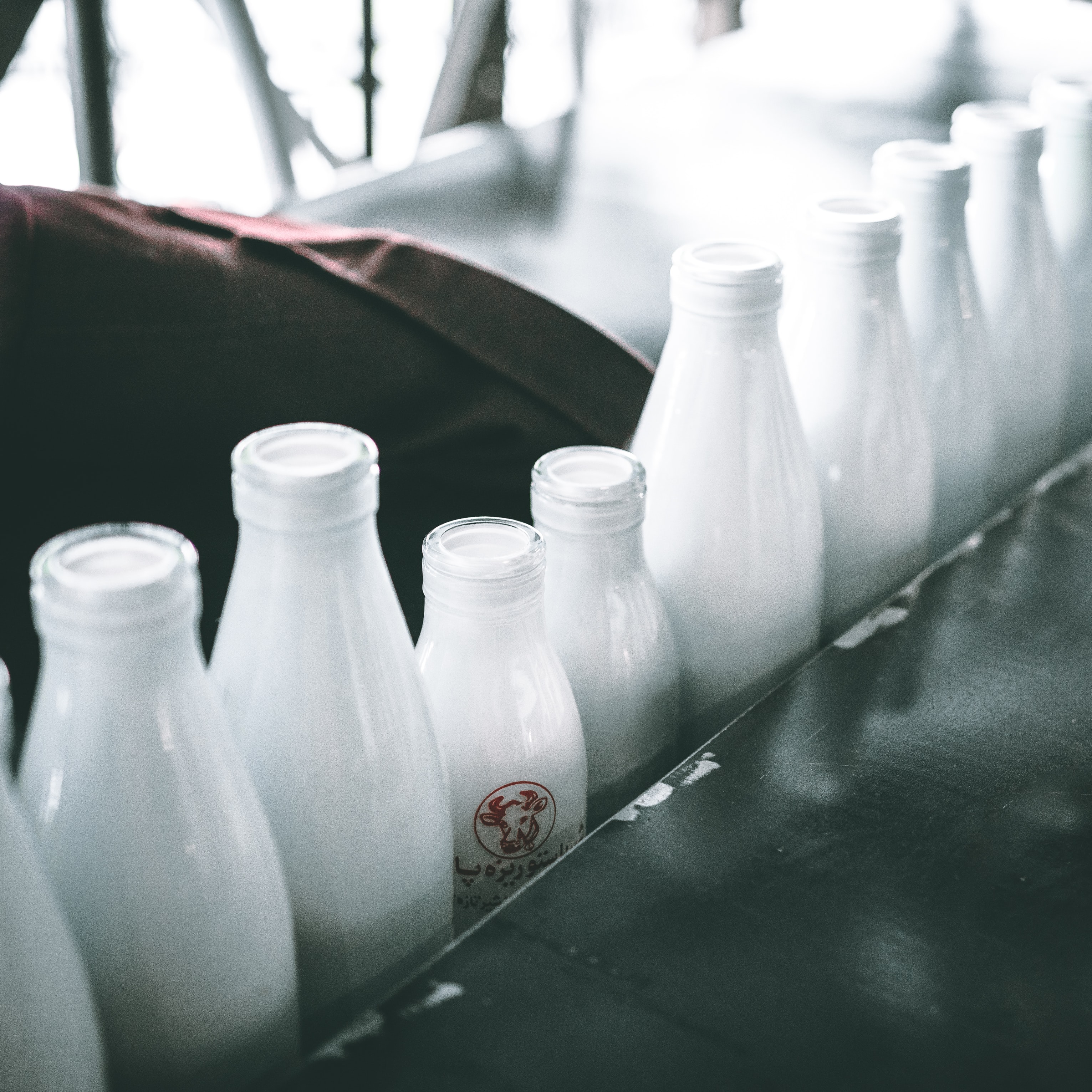 "I believe the industry will further develop through smart innovations through elements that are economically viable. Though we are about 5-10 years away from commercial viability, the savvy entrepreneurs are going to find these niche elements where you can have something that is economically viable, generating income to reinvest and develop on technology," Aucoin adds.
The team at Agronomics, the UK-based cellular agricultural investment company, reinforces the claims made by Eat & Beyond. Agronomics support startups that use precision fermentation technology, a well-established technology previously used in human therapy by healthcare conglomerates such as Novo Nordisk, and now shifting into the GMO sector.
Agronomics made an investment of $10.1m into the cell agricultural tech spinout, All G Foods in their series A round. The funding also saw participation from W23, the corporate venture arm of Australian-based retail company Woolworths.
It was unusual for Agronomics to invest in All G, says Anthony Chow, the co-founder of Agronomics, as the company already had a portfolio company AllMo, a competitor. "We went ahead with the investment because the opportunities that the dairy sector offers are so vast so we are capable of sustaining multiple competitors," he says.
"As the population consumes more resources than feasible, a more efficient option such as precision fermentation dairy provides an answer. The exploitation of single-celled organisms to reproduce these proteins not only reduces greenhouse gases and inhuman agricultural practices but forms the necessary nutrients to sustain the population."
Chow says that because precision fermentation has had some success already in the field of therapeutics and medicine, it has helped reassure investors about the risks of the technique.
"The key to further success is to build up the capacity and production facilities for cell-cultured milk to be produced," he says.
"I do believe that precision fermentation-derived dairy has the potential to be commercially viable. It will potentially be a highly lucrative business and from an investor's perspective, a greatly defensible business into the future."
The dairy industry fights back
Would the rise of lab-grown milk put the traditional dairy industry out of business? Some more extreme commentators, such RethinkX, a global think tank, in 2019 predicted the collapse of the beef and dairy industry by 2030 as cell-based food technologies take over.
The dairy industry is already under strain from the rising cost of energy and grain caused by Russia's invasion of Ukraine.
"We have already seen what has happened with relatively modern disruption in terms of supply issues in the dairy industry," says Chow. With the growth of plant-based alternative milks and other factors we have seen two of the largest dairy companies Dean Foods and Borden Dairy go bust."
But the dairy industry won't go without a fight. Just recently, The United States Department of Agriculture (USDA) announced additional investments of $80m into the Dairy Business Innovation (DBI) Initiatives, a governmental programme that seeks to support the development, distribution, and marketing of dairy products. 
The dairy industry is a large employer in many regions and has powerful government backing. It often enjoys generous subsidies that will make it difficult for lab-grown milk to compete with regular milk in price.
The dairy sector is also getting better at defending its environmental record. As dairy milk farmer John Torrance, told the Financial Times recently: "Dairy and muck and the by-products from cows allow insects to breed, and the biodiversity of birds and songbirds on our farm is massive."
The potential nutritional benefits of lab-grown milk compared to natural dairy milk are also under some debate. It isn't clear, for example, if lab-grown milk is really more suitable for those with dairy allergies.
Clean Eating, a food and ingredients magazine, points out that because lab milk contains casein, a vital protein in cow's milk, it can cause a similar allergic reaction to those who are allergic to dairy milk.
But, as Wilk's Neuman notes, "The industry accepts that globally, we cannot continue with the status quo. The environmental impact, in terms of water, use of land, and methane emissions from huge herds of dairy cattle, is not sustainable."
There is likely to be at least some role for milk made by microbes rather than cows.