With a fresh cash injection from Raytheon's RTX Ventures, EpiSci is creating autonomous software to enhance warfighters' capabilities.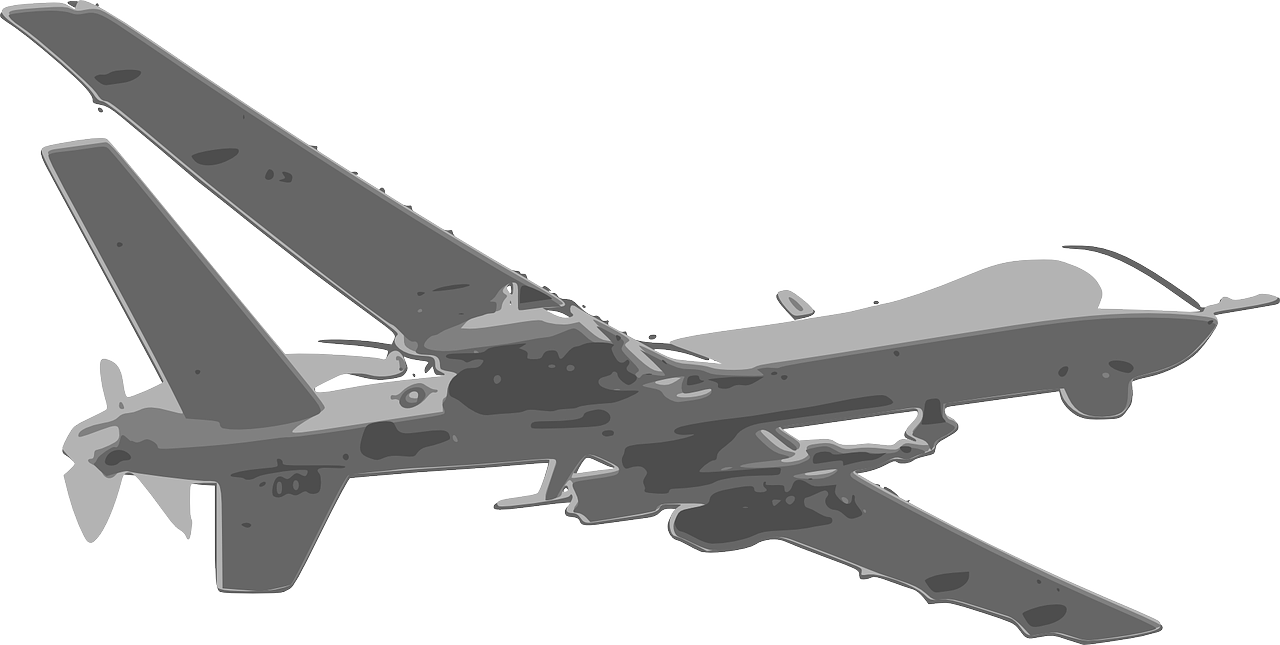 Autonomous military aircraft may, at one extreme, conjure images of rogue killer robots roaming smouldering ruins. But for some of the companies working on the technology, humans remain at the heart of how the technology is used.
The way EpiSci – a California-based defence automation developer – sees it, automated systems are most valuable when they are complementing and augmenting humans, rather than operating without intervention. These automated systems are designed to maximise how effectively a human can do their job, especially when processing complex information to aid decision-making.
Simply put, the goal is to minimise the human operator's error and risk, not their responsibility.
"We wanted to create something new that would have impact at the highest level, and it has become our mission to build a trusted autonomy system for [the Department of Defense] and the commercial world," says president Bo Ryu.
As 2022 saw the return of war to Europe, the prevalence of unmanned aircraft, especially to the extent that they are used in an expendable way, gives a glimpse into how armed conflicts are likely to be fought in the future.
"We've seen from Ukraine the popularity of unmanned systems. You see the role that drones, or uncrewed systems, are playing. In any next geopolitical tension – God forbid anything like that happens – the importance of those technologies will be even bigger," says Ryu.
Ryu founded the company in 2012. His previous experience in the defence industry – including seeing consolidation in the sector – led him to believe he could have a bigger impact creating his own company as opposed to being one of hundreds of thousands of employees.
EpiSci recently received a minority investment of undisclosed size from RTX Ventures, the corporate venturing arm of US defence and aerospace company Raytheon. The deal marks the company's first external fundraise.
Its partners and customers include the Defense Advanced Research Projects Agency, a research an development agency of the US Department of Defense, the Missile Defense Agency, Naval Information Warfare Systems Command, Air Force Research Laboratory and Office of Naval Research.
A new way to fight
Chris Gentile, EpiSci's vice-president of tactical autonomous systems and a former Air Force and experimental test pilot, outlines the growing opportunity presented by unmanned systems in the national security realm.
"The continued development of collaborative combat aircraft and autonomous collaborative platforms, if you just read the headlines, is a heavy investment area of both the United States and several other allied governments, and we believe that we're very well poised, with our technology, to capture a significant aspect of that market," he says.
By designing systems from the ground up to work seamlessly with their human handlers, EpiSci hopes to be at the forefront of technologies underpinning the growing segments of drones, collaborative combat aircraft and collaborative autonomy (that work in tandem with humans and with each other in swarms) for a range of "attritable" or "expendable" – in other words, disposable in the absence of human life at risk – systems for both defence and civilian uses.
What separates their approach from others, according to Gentile, is its inherent flexibility and multi-domain nature. While much of its focus is on the air, EpiSci is also working on a range of ground, space and naval systems.
"Any way that we can improve human capability in a way that's designed to work explicitly with humans, not as a replacement, but as an extension of the tools that they already have," he says.
"The trick is, how do you do more and more complex tasks without making that human operator's job and workload unbearable? What we want to do is build systems from the ground up that are inherently collaborative, communicative and trustable, so that it's almost like working with another human out there."
Tactical AI
EpiSci's flagship platform, called Tactical AI, is designed to be hybrid, hierarchical and modular, says Gentile. Hybrid, in this sense, means it's flexible and able to use whatever technical tools are best suited to a specific task, as opposed to some other players in the sector that may be more fixated on deep reinforcement learning or control systems. Hierarchical means that it is ultimately – and crucially – subservient to humans, who can quickly and easily intervene at any point at whatever scale they need, and modular in the sense that it is hardware-agnostic.
"We don't build airplanes ourselves at EpiSci – there are a lot of companies that do build airplanes. our goal is to provide a universal autonomy suite that works on all of them," says Gentile.
"We build systems that are designed to be effective tools to execute human decisions, not to replace those human decisions."
A good example, he explains, is the way jet fighters have evolved over the years.
"Thirty or 40 years ago, these aircraft were very difficult to fly and fly well. And then, with airplanes like the F-15, F-16 and F-18, they became much easier to fly and freed up the operator's attention to manage the sensors and more effectively understand what was going on in the battle space," says Gentile.
With more recent models like the F-22 and the F-35 – the former still being the most dominant fighter in the sky, while the latter is the most technologically advanced – many of the low-level functions of the sensor management have been automated so that the pilot receives a fused and more comprehensive picture of their situation, allowing them to focus on higher-level operational tasks.
"What we want to do is build tools that take that one step further," he says, "That we then begin to automate certain higher-level functions about how the aircraft moves and how it uses those onboard capabilities – again, just to continue to allow the human to do what they do well, which is manage complex, time-critical situations – and make the tools as transparent and effective as possible underneath that."
Questions of exactly what contributions machines would make to that high-level decision-making is left up to the military operators and their command authorities. But the systems are designed to not be locked into one decision path or another, maximising availability of options.
To the extent that automation and artificial intelligence brings up ethical concerns – with everything from self-driving cars to AI chatbots – they are magnified when they enter the defence space.
The way in which systems like these are used – or indeed the way in which they operate themselves – will depend on, and are constrained by, the way they are designed and built, says Gentile.
"There's a lot of discussion about trust in artificial intelligence, the role of artificial intelligence. We address those concerns head on and we built a system that is implicitly designed to work with humans as an extension and as a better tool," he says, drawing a contrast between EpiSci and other companies which might have made headlines for focusing on specific autonomous features, algorithms or training methods.
"We believe that those are tools to be used where appropriate, and that just handing control over to the system is unlikely to generate the kind of outcome that we need when the stakes are high."
Road ahead
Given the speed of technological progress, predicting what will happen, even in the medium term, becomes a difficult task.
"Based on what I saw over the last 11 years, I think five years is almost infinity," says Ryu.
"Five years from now, we see the end devices that we are accustomed to becoming more and more powerful and have the enough ability to actually execute better and more trusted AI algorithms like the one what we are working on. We believe that the future is all about AI and humans working together."
The lion's share of EpiSci's revenue comes from government contracts, but as its technology advances, EpiSci sees more commercial applications, despite the large differences in market dynamics, economies and cost controls. It hopes to begin seeing the fruits of this effort over the next couple of years.
Public safety, where real-time situation awareness is crucial, is a good example of a civilian use for EpiSci's platform. "We want our firefighters or policemen to stay out of harm's way but still have the same way to see and assess the situations remotely, through drones and all that. So there are some commonalities in core technical capabilities that can be used for commercial, non-defence applications," says Ryu.
Fernando Moncada Rivera
Fernando Moncada Rivera is a reporter at Global Corporate Venturing and also host of the CVC Unplugged podcast.