GCV Leadership Society chairman's welcome letter by Young Sohn, chairman of the board, Harman International and senior advisor, Samsung Electronics
When I had the honour of becoming chairman of the Global Corporate Venturing Leadership Society's advisory board at this time last year, I thought it would be a pivotal moment. After all, with breakthroughs in AI, machine learning and quantum computing, as well as a growing "Tech for Good" movement, the opportunities to create world-changing innovation are endless.
I couldn't have known, however, that something else was about to change our world: a once-in-a-lifetime pandemic.
From developing a vaccine in record time to incredible efforts to create the protective equipment and testing and tracing technologies we needed to keep safe, innovators have been nothing short of heroic this year. A more resilient and robust society will come out of this epidemic – and that is, in part, thanks to new technologies that have helped us stay connected.
Perhaps more than ever, the investments we make today will shape our world tomorrow. And corporate venturing leaders are on the frontlines of that progress. We have the privilege and obligation of finding the ideas and innovations our communities need. We have the chance to build partnerships that will transform nascent concepts into products and services that people want. We are the alchemists of great technology.
That's why I continue to believe in the necessity and power of this organization.
Just look at what we've achieved in a year of trials.
Thanks to my team at Samsung and peers in the Leadership Society, we strengthened the GCV Academy with an online GCV Institute, continuing our industry's professional development.
GCV transitioned in-person meetings onto a virtual platform to continue to connect the CVC ecosystem. We held two GCV Digital Forums in June and September and we continue to see momentum in membership – growing from 62 to 75 members in 2020.
Our community formed deeper ties with the venture capital ecosystem through the launch of Global Innovation Venturing, chaired by my good friend, Scott Sandell, managing partner at NEA, and the communications taskforce under Michael Celiceo at Clarity.
We tackled pressing energy issues through the launch of the Global Energy Council, chaired by the wonderful Lisa Lambert, chief technology and innovation officer at National Grid. The plan is to follow suit with Healthcare, AI/Deep Tech and Financial Services industry sectors.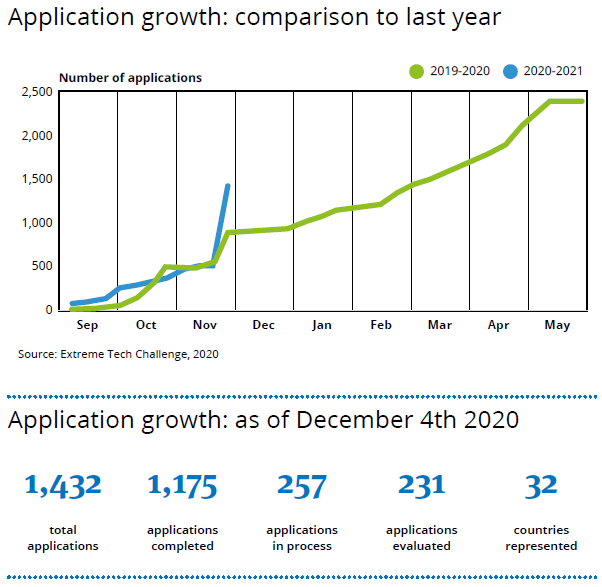 And, perhaps most important, we have supported our corporate parents and entrepreneurs through it all. This year's entirely virtual Extreme Tech Challenge continued to foster innovation. Some have pulled back from investing due to financial constraints, but even so, there was a record number of new corporate venturers this year.
We should be proud of what we have accomplished; I know I am. But I also know that we must be even more ambitious as we look forward.
In the coming years, the role of technology in our everyday lives will come under increased scrutiny and regulation. That's why we need to aim for our highest aspirations and meet society's most urgent needs. This is more than a business. It's a chance to make the world a better place.
I want to thank my advisory board and the entire Global Corporate Venturing Leadership Society for affording me the privilege of serving as your chairman. I look forward to working with, partnering with and, of course, investing with all of you in the years ahead.
Sincerely,
Young Sohn
Chairman of the Board, Harman International and Senior Advisor, Samsung Electronics
''We are not merely investors in companies, but investors in the future of society."
Download the World of Corporate Venturing 2021 PDF