The Brazilian petrochemical company's new CVC is late to the game, but doesn't want to sit idle.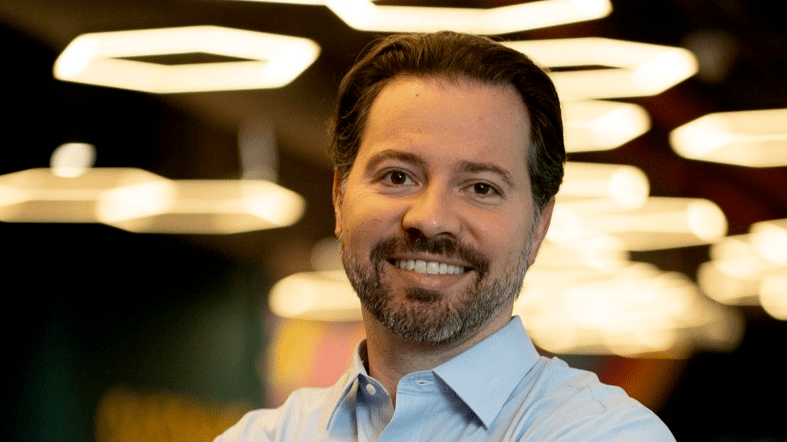 "We need to establish a name for ourselves. I think that's important," says Artur Faria, chief executive of Oxygea, the brand-new corporate venture unit established by Brazilian thermoplastic resin producer Braskem.
"We're new to this game, so I would say the first step is having what I would call a quick win. That would be fantastic," Faria told a recent episode of the Global Venturing Review podcast
Launched in September with fewer than a dozen people, the new CVC has plans to move fast. With $100m earmarked for its venture investment programme and another $50m dedicated to a corporate venture building component, Oxygea is keen to get off the mark quickly, focusing on the Brazilian, US, European and Israeli markets.
One factor that may help the CVC get moving fast is that that they have structured the unit to have maximum room for manouvre. The new unit is structured independently, outside the confines of its parent company, from the beginning.
"We've conducted benchmarks of the past, I would say, 15 years of CVCs around the world. The ones that have done it the right way. The ones that didn't have success, we learned from that a lot. We spoke to a bunch of people. We hired strategy consulting companies to help us, we really did our homework," says Faria.
"It took us some time to join the game, but we're doing it the right way because we are prepared."
Among other things, the independent structure will allow Oxygea to hire aggressively so that it can get the right people on board.
"One of the reasons why [we formed] Oxygea as an autonomous vehicle is because we have our own policies, including compensation policies. So, we really wanted to do something different from what an industry does, from what Braskem does in its day-to-day, so we could attract the right talent, and that goes in line with that as well."
Sustainability and digital
Oxygea's investment themes are — like so many other corporate investors' — sustainability and digital transformation. That translates into focus areas in such as the circular economy, carbon capture and storage, fintech, quantum computing, nanotechnology, and biodegradable and lightweight composites.
"Recently we've updated our strategic direction discussion in Braskem, and it was very clear to us that one of the ways that we have to accelerate innovation is to really improve our entrance into the startup ecosystem. So we put together this project in order to create this autonomous vehicle for us to really do this the right way," says Faria.
There had already been some talks between Braskem and startups in the past regarding potential investments, but in the absence of the right tools to properly invest, the need to form an autonomous entity became clearer.
Investing and building
Oxygea builds on an internal venture building programme that Braskem already had in place – four of the ventures the corporate incubated have now been rolled into the new unit. In addition to internally incubated companies, the venture building unit will also look for external founders, with the goal of having around 10 startups in the programme at any given time.
The two-pronged approach of venture building and corporate investment allows Oxygea to back companies across multiple stages. While the sweet spot for its CVC business is series A and B – and later if need be – the venture-building side can help at pre-seed and seed stages.
For the venture builder programme, Faria is looking for founders with the right skills and attitude.
"I'm a strong advocate of the saying: we bet on the jockey, not on the horse," he says of Oxygea's approach to selecting companies for its venture builder.
"We really believe in people, so finding the people with the right skills, in companies with pre-seed and seed, I think that's going to be our major focus."
While it will always want some of the cohort members to be from Braskem, there is no fixed allocation of places in mind, according to Faria. "What we really want is to have a very interesting pipeline," he explains.
The acceleration component of the venture-building unit is envisaged as a 90 to 120-day programme, with companies potentially staying on the programme beyond this initial stage if they are successful.
Partnering with Touchdown Ventures
The CVC fund will have Braskem as the sole limited partner for the foreseeable future. For the US market, which Braskem is less familiar with relative to its home in Brazil, Oxygea has opted to find outside help via a CVC-as-a-service firm.
"In Brazil, we have tentacles everywhere, so I think it's easier for us to see what's going on. We have a lot of operations in the US as well, but it's a very big market and we acknowledge that we need someone that has the right access to this ecosystem," says Faria.
After hunting for a partner, Oxygea selected Touchdown Ventures to help with the US investments. The two have been in talks for a final arrangement.
Headquartered in Sao Paulo, the venture builder will also enjoy a Boston office co-located with a biotech lab that Braskem has in the city.
Wave of CVC in Latin America
Oxygea's launch comes at a time when venturing activity in Latin America is on an upswing – especially in Brazil – even in the face of depressed macroeconomic conditions.
"We're seeing a rise of CVCs in Latin America, especially in Brazil. I would say this year alone, five major companies here in Brazil – big companies in different segments, in different sectors, different industries – have announced CVCs. So I say it's a booming market," says Faria.
"I think we finally got to a point where I think open innovation is already a reality for these companies and now they're looking into CVCs as one extra arm of their innovation strategies."
Oxygea wants to spend its war chest over the next half-decade, though not necessarily before setting up a successor fund. "The idea here is five years for investments, plus five to maturation," says Faria.
"Hopefully, in two or three years we're going to have invested at least, I would say, 40% of everything we have. I would say 12-15 portfolio companies. In three years' time, we really want to be going back to our board to say, 'You know what? We should start Fund 2 now.'"