The silicon-carbon material developer added cash from Microsoft Climate Innovation Fund and Molicel to close a $614m series C round as the industry continues to benefit from strategic investment.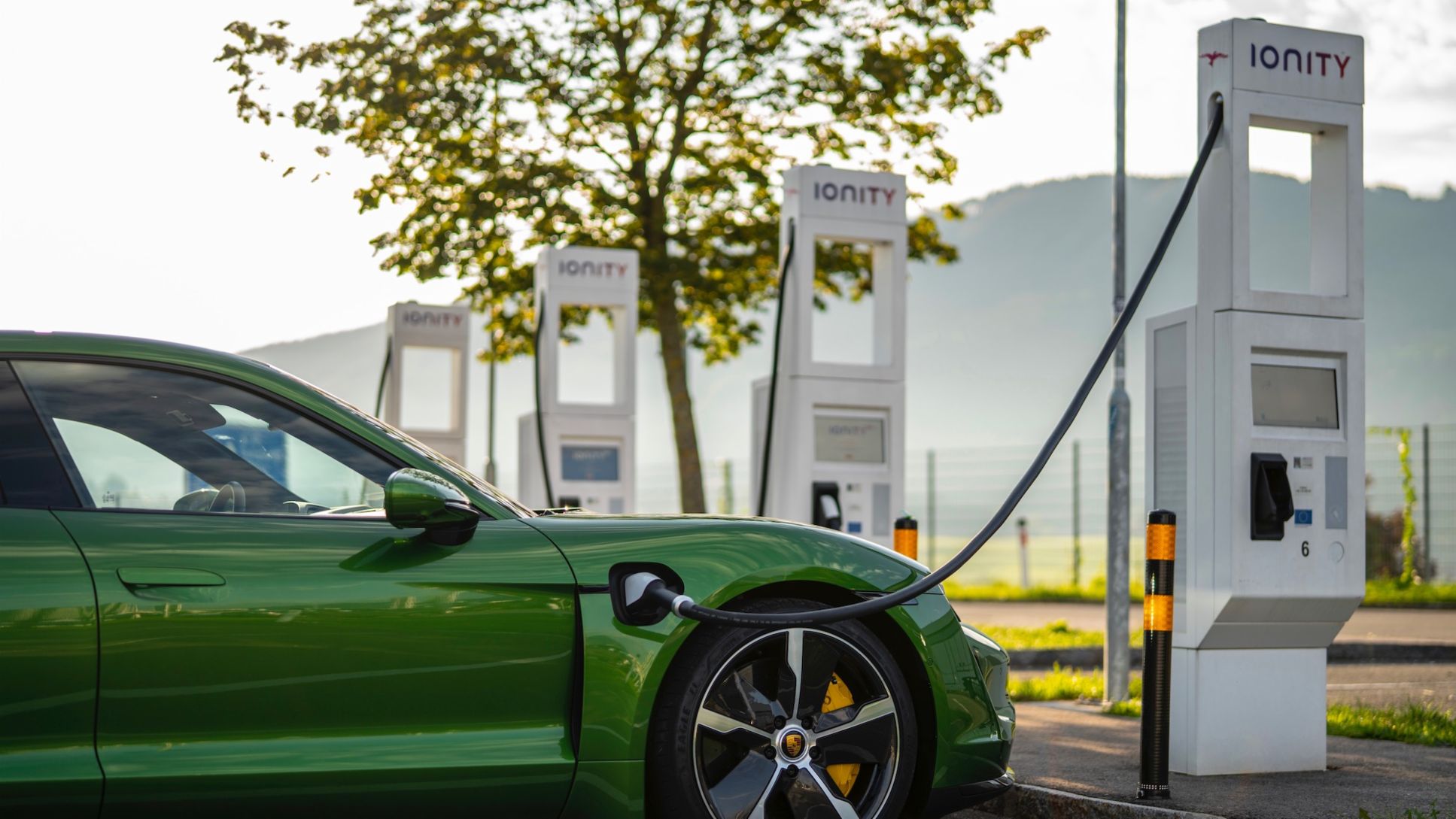 Software producer Microsoft's Climate Innovation Fund and battery cell manufacturer Molicel helped Group14 cap off a bonanza year for battery technology yesterday when they contributed to the $614m close of its series C round.
The corporates joined Lightrock Climate Impact Fund, Moore Strategic Ventures and Oman Investment Authority to add $214m to a first tranche led by $100m from carmaker Porsche in May, valuing the US company above $1bn.
"Batteries are becoming the backbone of the clean energy transition," Brandon Middaugh, director of Microsoft Climate Innovation Fund, said in a press release disclosing the round.
"As we scout out solutions based on cutting-edge science that can accelerate decarbonisation and support a more sustainable tomorrow, Group14's technology shows strong potential to accelerate decarbonisation of transportation, electronics, energy storage and beyond."
Group14 has developed silicon-carbon battery technology, which is intended to replace the graphite anode that allows conventional current to enter lithium-ion batteries. The company claims silicon has 10 times the capacity of graphite by mass, meaning it could significantly improve the energy density of batteries.
A bounteous year for battery tech funding
The round comes at the end of a year when battery technology developers have hit new heights.
Group14 is, appropriately, one of 14 to raise more than $100m in a corporate-backed round and its series C is the third biggest of the year in the sector according to Pitchbook data, behind a $1.1bn round for Northvolt in July and Hubei Rongtong Hi-Tech Advanced Materials' $745m series D the same month.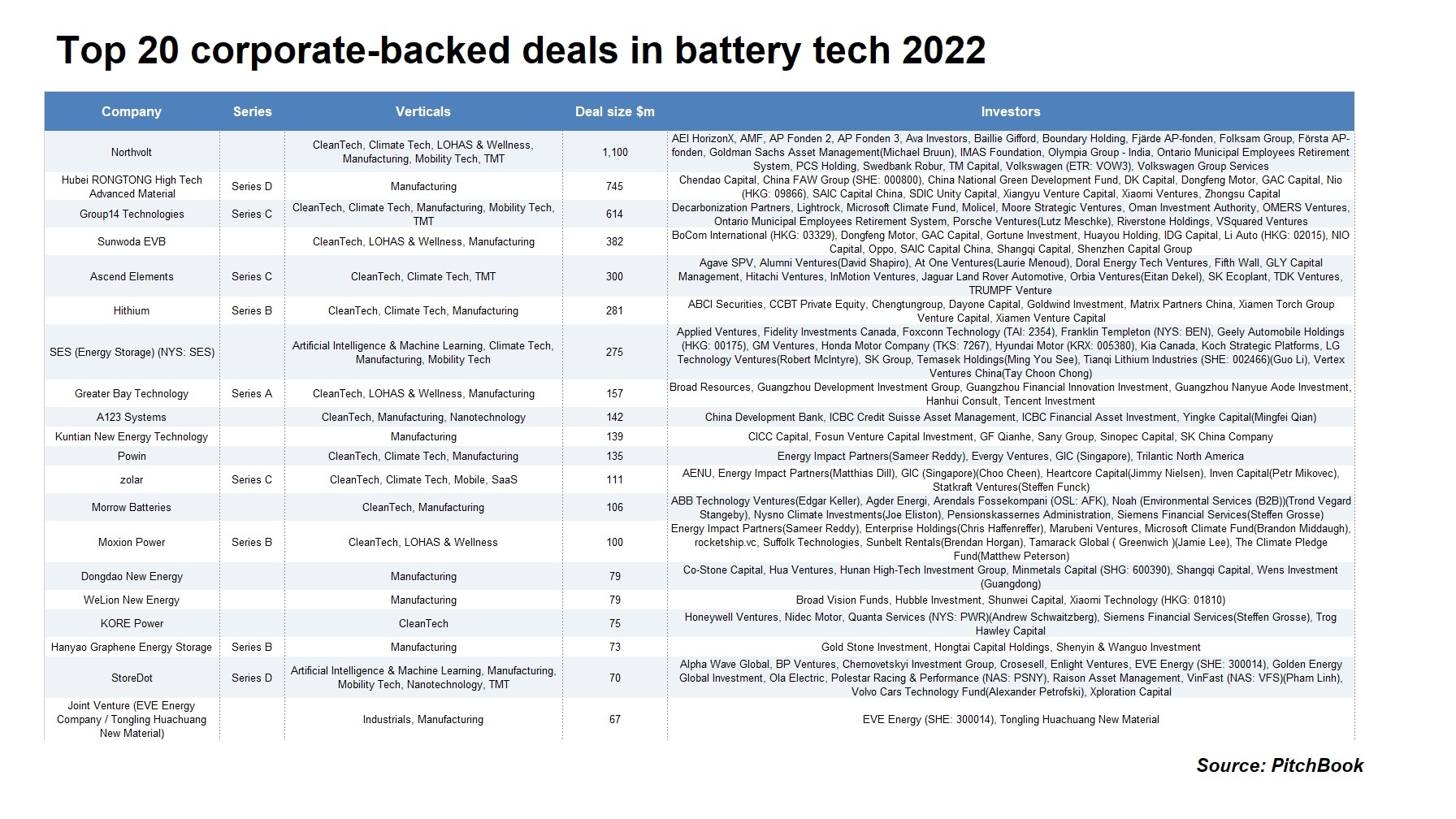 As the list above indicates, there is no standout corporate investor in the sector. Instead, they span car manufacturers such as Porsche, Volkswagen and SAIC, consumer electronics producers such as Xiaomi and Foxconn and old-fashioned industrial groups and original equipment manufacturers (OEMs) like SK, Trumpf and Koch.
Each of those industries has a strategic interest in the advanced battery technology, but the strength of the sector's early-stage companies can also be attributed to the breadth of new areas being explored.
Ascend Elements recycles materials from discarded lithium-ion batteries, and Powin builds scalable systems for industrial customers, while SES, which went public earlier this year, has developed a hybrid lithium-metal battery model.
Northvolt's selling point is scale, with partners BMW, Volkswagen and Scania among its investors as it seeks to build gigafactories for its high-performance recyclable lithium-ion cells in Europe and the US.
How Group14 fits into a network of strategic investors
The equity funding will be added to the $100m Group14 received through the US Bipartisan Infrastructure Law in October, and used to build its second US materials factory. It opened its first plant in April 2021 and plans to launch a third in South Korea through a joint venture with locally based conglomerate SK.
SK is already a Group14 backer, having led its $17m series B round through subsidiary SK Materials in late 2020, while Showa Denko, Cabot and BASF – which is set to begin producing and recycling battery materials at a new German facility by the end of this year – are also strategic investors as well as partners.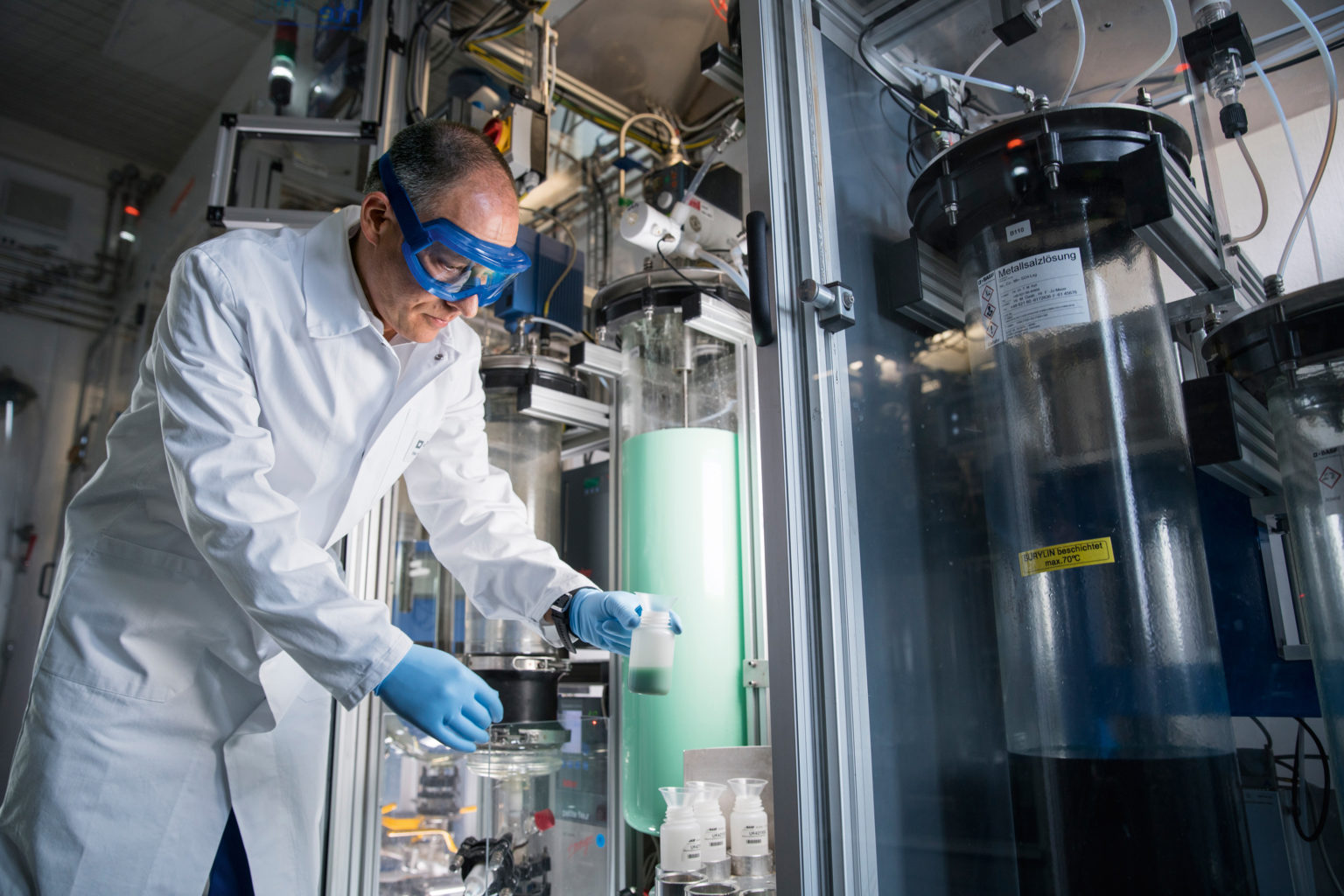 Group14's technology will be used in the Taycan, Porsche's all-electric sports car model. BASF is providing cathode active materials for a battery cell to be produced by Porsche and Customcells, an advanced electrode developer that closed a Porsche-backed round last week.
Batteries are a market where incumbents are more than happy to forge links with startups.
"It comes down to shortening the path to market for OEMs so we can meet [electric vehicle] demand today," said Rick Luebbe, Group14's co-founder and chief executive.
"The market has been moving at a breakneck pace, and right now, we're truly at a crossroads for the future of electrified mobility. This investment is a testament to the mission on which Group14 has been founded: a cleaner, more sustainable planet for generations to come."
Lead photo courtesy of Porsche AG