Corporate investors are increasingly building a presence in India as the country's roster of globally-focused startups grows.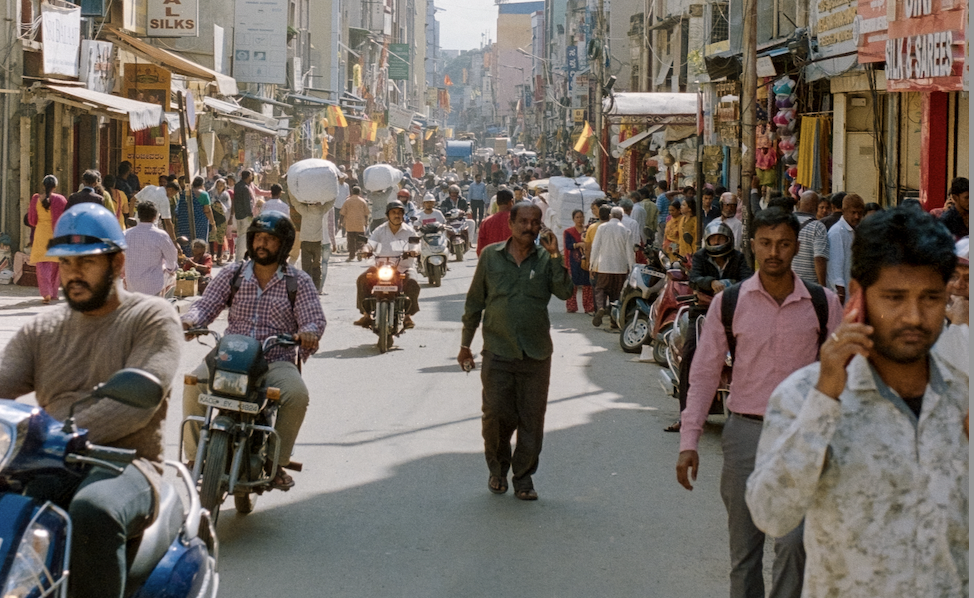 "India is in the midst of a decade of global outperformance," says Sonam Jain, a Mumbai-based partner at Convivialité Ventures, the investment unit of French liqueur producer Pernod Ricard. Convivialité Ventures is one of a growing number of corporate investment units that are focusing their attention on India.
TDK Ventures, the corporate venture capital arm of Japanese electronics manufacturer TDK, also launched its India Innovation Hub in Bengaluru. It joins the many CVC investors already active in the country, such as Bertelsmann India Investments (BII) and Qualcomm Ventures, respective subsidiaries of German media group Bertelsmann and US mobile chipmaker Qualcomm.
It is not surprising that India is coming into focus. It is the fastest growing large economy with high forex reserves with relatively low leverage to GDP as compared to US and China, says Jain.
The country also has the most favourable demographics – 1.4 billion in population with an average age of 29. By 2030, 60% of India's population will be working age.
India was ranked first in the top three innovation economies in central and southern Asia by the Global Innovation Index (GII) 2022, a report produced jointly by Cornell University, INSEAD and the World Intellectual Property Organisation.
"Fast-growing, upwardly mobile, young consumers are what is going to drive India and our businesses," says Jain.
In the past couple of years, India has emerged as a tech and a startup powerhouse, Jain observes. The pandemic drove some long-lasting lifestyle changes for Indian consumers, which led to unprecedented growth in digital adoption.
"This didn't go unnoticed by the global investors," continues Jain. "The Indian tech ecosystem saw some of the biggest flows coming in 2021 and 2022. India has more than 100 unicorns today and the ecosystem is adding more unicorns per year – higher than China. At the current rate, India is on a path to outpace China by 2025 in global unicorn share."
---
See our article on the women to watch in Indian corporate venturing.
---
In India, Convivialité Ventures targets startups working on consumer technology — a big area of opportunity among the country's 900 million internet users.
Newer formats of doing commerce online will emerge and reach scale as more users from smaller cities transact online, Jain argues. "Gaming and the creator economy are also sectors that will see more nuanced businesses as they come of age."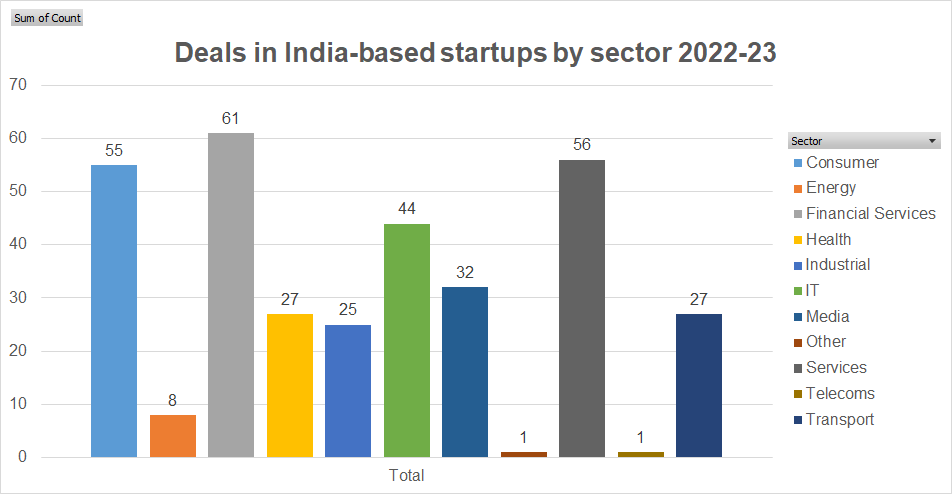 B2B startups
The business-to-business market in India is also interesting for investors, as a number of traditional industries such as agriculture are now increasingly harnessing technology.
Prosus Ventures,the corporate venturing unit of Dutch internet group Prosus, focuses on B2B and software-as-a-service startups. Its Indian portfolio companies include fashion waste reduction company Fashinza and VeGrow, which helps agricultural wholesalers process more than 200 tons of fruits daily, helping farmers maximise their income through digitalisation.
Detect Tech is a recent addition to Prosus Ventures' portfolio that provides cloud-based applications to industries to automate and enhance the visibility of industrial risks and improve productivity. The company now serves some of the largest industrial clients in India and the US, across sectors such as oil and gas, petrochemicals, construction, fertilisers, pharmaceuticals, power and renewables.
"B2B also generates higher and recurring revenues with smaller product portfolio, and with the right product and service, better customer retention," says Minaal Dembla, an investor at Prosus Ventures.
Global focus
Che Wang, an associate at the strategic investment division of MUFG Innovation Partners, a subsidiary of Japanese financial services firm Mitsubishi UFJ, agrees that SaaS is currently the most relevant sector in the South Asian country.
"Indian SaaS startups have gone truly global, especially in the past year," says Wang, who is based in Tokyo, Japan, but focuses on investments in India and Southeast Asia. "That makes India a very different market from, say, China. When Indian founders start building products, they don't just focus on the domestic market but try to expand overseas as well."
Read more about female CVC and startup founders in India.