Paul Jacquin, co-founder of Randstad Innovation Fund explains how to navigate — and invest in — the future of work.
Startups with new payroll solutions, and those able to organise the hybrid between human and machine working are the ones to watch as we move into the next phase of the world of work, says Paul Jacquin.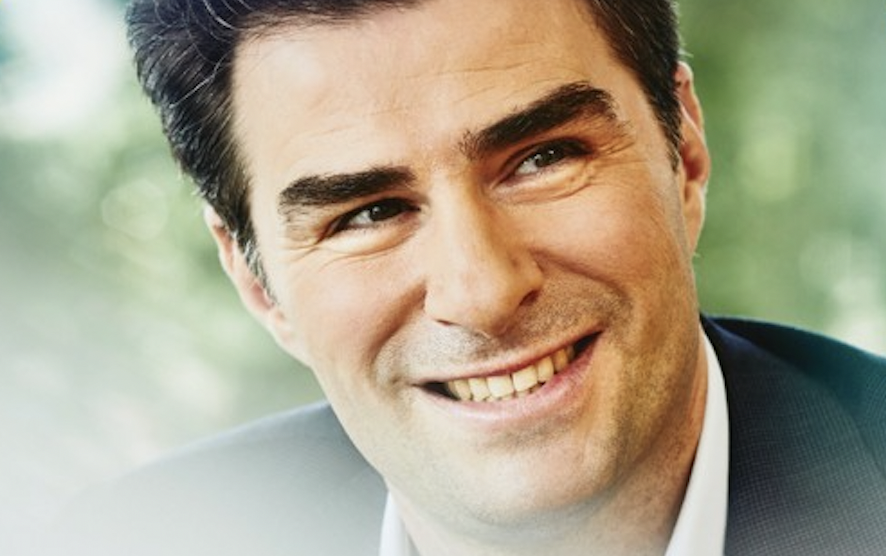 During the pandemic, the big winners in human resources tech were the companies like Zoom, which allowed remote working. In the post-pandemic, hybrid working world, a new set of problems is emerging — and a new set of startups with solutions are emerging.
Jacquin has a 25 year global investment experience, including over 15 years in Future of Work. He co-founded Randstad Innovation Fund, the investment arm of the Netherlands-based human resources company Randstad. He has been a long-term investor in B2B and SaaS technology ventures and told Global Corporate Venturing what he has his eye on now.
Q: What are some of the broad trends you are seeing?
There has always been a structural friction between talent (supply) and jobs (demand), but now, in the context of external factors such as Covid restrictions, supply chain disruptions and market volatility, this has become even more urgent.
Before 2020, much emphasis was put on the scarcity of tech profiles. As of 2022, the lack of talent -beyond tech- represents a concrete opportunity cost in a number of industries: hospitality, transportation, logistics, healthcare and even travel – ahead of a busy summer. It is the appropriate revenge of deskless talents!
Broadly, trends in the world of work revolve around an ever increasing velocity in job rotations and activities. Both corporates and talents are adopting a portfolio approach to output. Work has become a patchwork of physical, remote, full/part-time employees, freelancers and trade-offs between insourcing/near-shoring and outsourcing. Without forgetting about automation, be it through robots or software (RPA).
Q. There is a call by Elon Musk, Apple and others to get workers back into the office. Is this the end of hybrid and remote working?
The difference between hybrid/remote and office work will boil down to employer branding and a detailed understanding of one's organisation and culture. Organisations with strong employer branding e.g. Apple, Tesla/SpaceX, JP Morgan can probably afford to demand a return to the office. Especially in larger urban areas with a high concentration of population. SMEs and employers who need to compete with bigger names to attract the right skillset do need to cast a wider net.
"I personally find it harmful to impose physical presence at the office."
I personally find it harmful to impose physical presence at the office — full time — as it tends to replicate an existing social and biassed construct: well-educated people who live close to cities will likely have more opportunities to choose from; whereas talent and job opportunities in remote places or abroad will be further marginalised.
This dynamic has a social as well as an ecological impact, and should not be underestimated. At the moment, organisations are not sufficiently equipped to all embrace hybrid work. It is a shift in mindset that calls for a less controlling and hierarchical work structure. Jobs or roles need to be more precisely defined and broken down to allow for a distributed or part-time delivery. Consider the impact of the pandemic on the participation of working mothers. Several million have not returned to work, because they can, or do no longer want to be full time, for the sake of caring for family or relatives.
At the individual level, it is also important to realise that the flexibility of hybrid or remote working ought to be understood differently when we are talking, for example, about a long-term employee versus a new joiner.
Q: What areas of the Future of Work have still not been invested in sufficiently?
For me, there is an underlying logic: 1. to a large extent, investments in the last 10+ years around the world of work mostly concentrated on building a foundation ("digitisation"); consequently 2. investment opportunities will arise from a version 2.0 of tools as well as shifts to solution selling.
The world of HR has vastly been and remains somewhat manual, with humans at the core. Technology investments were primarily made in tools that replicated existing processes, with added features involving mobile phone and multi-channel access.
Remember that Workday, one of the most successful stories in the industry, was founded in 2005 – before the launch of the iPhone. ADP started as Automatic Payrolls Inc. in 1949. What those key players and others have done is mostly provide an infrastructure and data layer that enable value-added services and an increased use of artificial intelligence. In a nutshell, they have been bringing 'science' and normalisation into the world of work.
"My working hypothesis is that…[tomorrow's winners] will operate around data and payrolling."
My working hypothesis is that they will continue to operate around data and payrolling as well as be providers of hybrid digital/human solutions.
It is still early days to identify tomorrow's winners, yet my working hypothesis is that they will continue to operate around data and payrolling as well as be providers of hybrid digital/human solutions. In terms of valuations, Rippling, Deel, Remote and Papaya Global, e.g. in the new payroll space, reap the highest prizes.
"A new breed of digital players (Catalant, Toptal, Andela, a.team or wonolo) is emerging."
Complementarily to that first segment, one can think of providers of talents across different geographies and skillsets with a healthy dose of sourcing, vetting and scheduling capabilities. Incumbents, including Allegis, Randstad, Adecco, Manpower, are looking for ways to digitise their processes, while a new breed of digital players (Catalant, Toptal, Andela, a.team or wonolo) is emerging.
Largely constructed around freelancers and independent contractors, these platforms are built according to an 'on-demand workforce' promise. The more comprehensive offerings go beyond finding the right skillsets, they organise project management and become an extension of the client's organisation. They overcome a divide still present in many corporates between talent acquisition and talent management.
Q. What startups in these areas are worth watching?
Some of the companies already mentioned are unicorns, but the playing field is enormous and mostly local: the staffing market is worth c. $500B worldwide primarily addressing on-site frontline/deskless workers for Fortune 500 companies.
To enable tomorrow's winners, a few problems need solving. At the higher level, the question of identification and credentialing will eventually require the use of decentralised technology (think blockchain, DAO). Trust and legitimacy are needed to ensure (mainstream) adoption in a remote environment. We are still at a research stage, with most projects being sponsored by the European Commission (eIDAS2) and public institutions. Banks are also joining in as compliance and KYC continuously creep up transaction costs. Given its make-up of free trade and harmonisation efforts, Europe seems at the forefront here.
We are likely to see a convergence of how one understands jobs and 'skills'. Because many talents will seek a portfolio of activities, tenures will be shorter and the need for a common taxonomy across roles and skills will grow in importance. Friction in labour demand and supply would benefit from an alignment of how clients define their needs, to how talents describe their experience as well as their aspirations in terms of career and personal development. And that's without intermediaries seeking to facilitate a match between those two worlds!
"Talent and skills are there, but they are less "neatly" organised than before."
At the moment, a lot of employers are talking about a shortage of soft skills, yet few actively dedicate enough attention and resources to get it right. The talent and skills are there, but they are less "neatly" organised than before. Addressing this means rethinking diversity and inclusion (hire talents for what they can do, not what they have done or their social/academic pedigree), internal mobility as well as up/re-skilling. Employers also need to rethink their approach to the demographics on two sides of the spectrum: 1. youth/young graduates who represent one of the major cohorts in unemployment, and 2. seniors who will quickly grow in number in developed economies and already constitute an underutilised pool of resources.
Balancing the supply and demand side of the world of work will likely be as much a societal priority as an economic optimisation. It creates a wealth of opportunities for a wider world of work that encompasses the lifetime of talent. It may require much more convergence between HR tech, fintech, edtech and mental health.
Q. What has been over-invested in?
HR tech and worktech are no different from other segments: liquidity in the last 7-8 years led to an unsustainable number of startups and fundings. There are more than 10,000 HR tech ventures in the Western world. Around $4B+ is invested every quarter in the space. Whilst the addressable market gets close to $1T, there will likely be a stream of consolidation and ventures that will clinch on a business model combining technology with services – with a growing part in the latter.
"I believe in ecosystems that will piece together different tools to address the SME segment."
We have seen waves of job boards, mental health management, digital signature and different professional training platforms to name a few; yet most of the technology offerings target larger enterprises. I believe in ecosystems that will piece together different tools to address the SME segment or serve specific verticals. Just look at the current success of Personio.
Q. What role should corporate investors play in the Future of Work startup ecosystem?
Fundamentally, I believe that any corporate should be involved in a Future of Work ecosystem. Human Capital is transversal and key to the success and financial performance of all organisations. There are many industries that are not in the services sector — such as logistics (e.g. Amazon, riders/drivers), travel (airlines), retail, or hospitality — where the workforce nevertheless drives both top and bottom lines.
Further out, as we innovate and create new categories of job that never existed before, we will need a tight ecosystem linking the academic world with public authorities and employers/enterprises. Mismatch between job supply and demand combined with ageing demographics demand that all players create the best possible conditions for more diverse and equitable labour optimisation in the future.
Corporate investors have definitely a role to play to steer efforts and fund the right initiatives that will play out beyond any political terms or convictions. Getting our Future of Work right is a complex and societal responsibility that public and private actors need to embrace.
Corporates also have a very distinctive trait: they are multinationals and hence think across borders.
Q. Who else, apart from Randstad, is an active corporate investor in this area?
Recruit started with minority investments across Japan and the US very early on. Workday founded Workday Ventures in 2018. Others have tiptoed (a.o. Adecco, Kelly, Manpower) into corporate venturing, though most followed innovation either through internal development or full acquisition paths.
In any industry, corporate venturing is one of the means to achieve innovation and provide an outside-in perspective. Leading to a combination of financial and strategic value for the most successful.
The main priority is to be clear on the objectives upfront and have a time horizon in sync with the investment stage and amounts.