Take time, focus on quality and internal relationships, make an impact — these are the top resolutions investors have for 2023.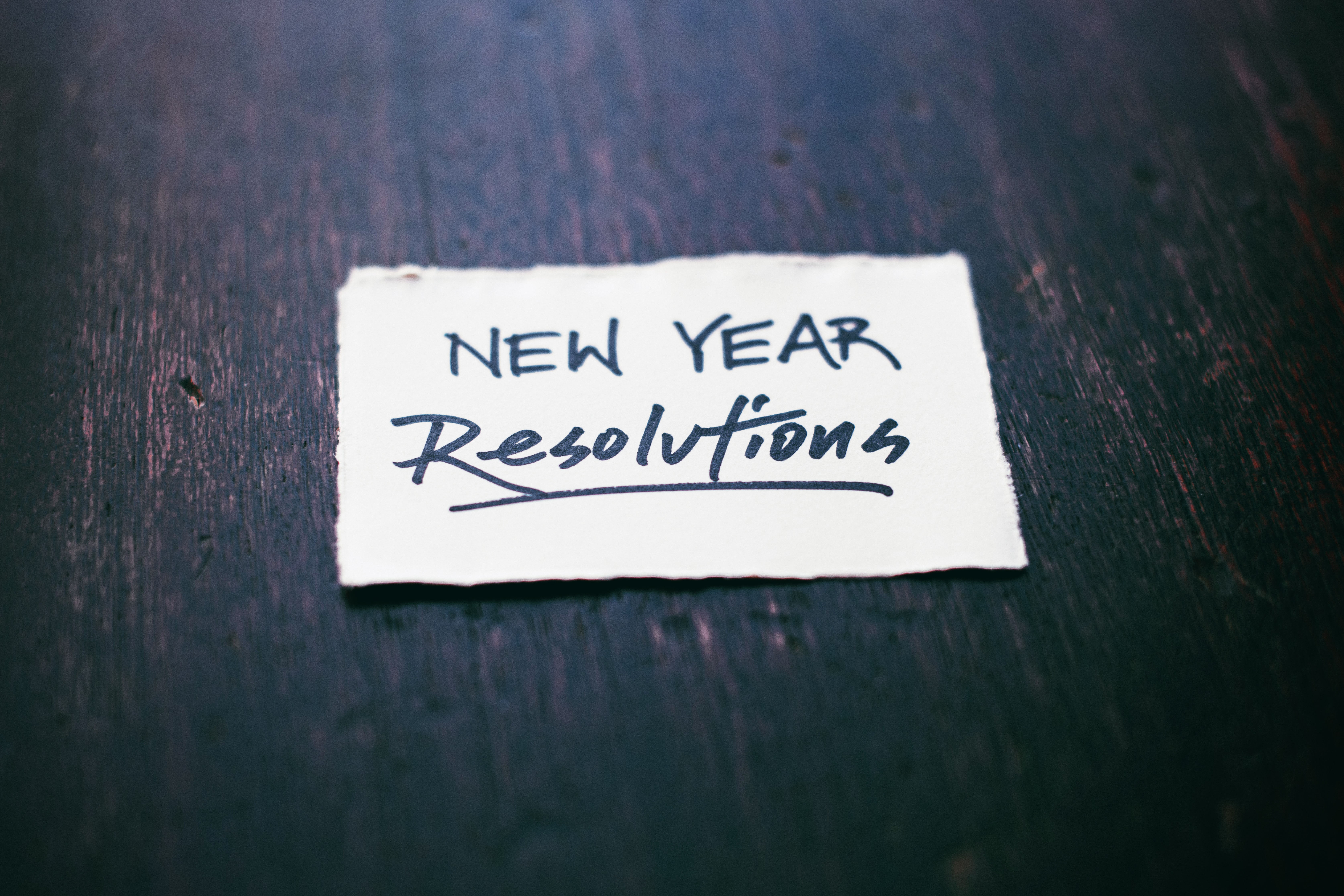 The new year, 2023, dawns with dramatically different market conditions from the ones we saw at the start of 2022. That was still the tail-end of the investment bonanza. Now we face the sobering realities of a deepening investor pullback and several economies already in technical recession.
So how are investors planning to adjust?
New year is often a time to hatch plans for personal self-improvement — a diet or a resolution to go to the gym. But, on a professional level, what does a corporate investor's fitness plan look like for 2023?
We asked a number of investors to tell us their professional new year's resolutions.
Double down on what is going well
Keep going and focus on the areas that have already been successful is the main thing for Vito Giallorenzo, head of BlackBerry IVY Innovation Fund (BBIIF), the investment arm of mobile maker Blackberry that focuses on software for the car industry. Particular focus areas for BBIIF include crash analysis, occupant health and in-cabin experiences.
"The New Year's resolution is to really focus on those areas, really make sure we keep our investment ability despite the potential macro challenges around us," says Giallorenzo. "What we have done so far worked well for us. Let's keep doing it, let's do more of it and let's try not to get distracted or slowed down by what might happen around us.
"If you're investing in this long-term mobility infrastructure play, activity is going to happen. So if you stop now and then you try to restart in 2024, you've missed the boat most likely. We've seen this game before, like in 2008, we always think everything is falling apart. We need the correction, people overcorrect and then, looking back, you have missed one opportunity or two that would've been big, and the ones that didn't are the winners."
Take time and don't be pressured into bad deals
The investment frenzy of 2021 meant investors having to make decisions very quickly on deals. Due diligence wasn't always what it could be (look at where that left investors in FTX). Now that deal flow has slowed, many corporate investors want to make sure they take time to make the right calls.
"Make sure we don't rush," said Sabic Ventures managing director Aruna Subramanian of his resolutions. "In spite of the activity, I need to make sure my team has some downtime and we are driving the deals that make sense for us as a business, and focus on strategic value. My resolution is not to be pressured into a bad deal just because of market hype. Stick to what makes sense."
Take stock and make sure the strategy is right
Even when things are going well, a changed market is a good moment to take stock and make a corporate investment strategy is on the right path. This is the plan for JetBlue Ventures, which is seven years old this year, something of a milestone for a CVC unit.
"I think we're going to go into the new year and just make sure we validate things like our investment horizons and our perspective on where we sit on the strategic versus financial spectrum, and just make sure that we're comfortable, at seven years, that we're in the place we want to be and whether there are changes to be made," said JetBlue Ventures president Amy Burr.
"I think we don't really have a resolution, but I definitely think we're going to have an exciting strategy session in January to just make sure we validate our plan and our structure and make sure that we don't need to make any tweaks now that we're seven."
Manage internal connections better
Making connections with the parent company's business units and brokering collaborations between portfolio companies and business units is the often unseen, but crucially important, part of a corporate investor's job. It becomes even more important in a downturn when CVC units come under pressure to prove that they can provide value to the parent company. So it is not surprising that managing relationships — both inside and outside the company —is high on many investors' New Year's resolution lists.
"We get inundated with inbound requests and connections of people trying to reach out to us for assistance and to look at a deal, and I have personally not been as responsive as I wanted to be this year," said Dinsh Guzdar, managing director of Rich Products Ventures.
"We had a lot of people down this year in numbers — now we are much more responsive to those who are reaching out to us and helping entrepreneurs who we may not even invest in but provide guidance and respond back to people in a timely manner."
Streamline internal processes
Although, at the same time, corporate investors don't want to get too involved in internal minutiae, to the point where they forget their main overall mission.
For Mario Augusto Maia, head of Novozymes Investments, 2023 will be the year where they streamline internal operations to cut down on unnecessary time-sucks.
"Better time allocation! Be more time efficient and focus on the actions that deliver results, that means reducing wasteful time on PowerPoint slides, 'circular reference' meetings and other corporate shenanigans that add no value to the investment function or my stakeholders," he explains.
"Spend more time focusing on external dynamics and less on internal bureaucracy. It's easy to get caught up in internal politics and multi-layers of non-actionable meetings and so forth, which comes at the expense of the time spent working with startups, entrepreneurs and technologies."
Focus on scale and impact
With corporate investment units potentially facing questions this year about their value to the parent corporation, it is time to make sure you are making a big bang with projects. Impact and scale are igh on the agenda for Echo Health Ventures.
"In 2023, I want everything we do as a firm to be focused not just on returns – it has to be there and it has been historically – but how, in a healthcare market that so badly needs transformation, how can we not waste another year of truly driving the scale of impact I believe our platform and others like us can drive?" said Rob Coppedge, chief executive of Echo Health Ventures.
"As we have gone into our business planning activities and capital allocation discussions, and talked about strategy with our board, [the thought has been] what can Echo uniquely do together with our portfolio companies and the [BlueCross BlueShield] plans we work with that we could not achieve independently? And how do we make that combined impact scale in 2023 in ways that we are proud of? Investments are part of that but they're probably the easiest part of that, but that's where my mind is ahead of 2023."
Focus on quality
According to Pieter Wolters, managing director of health and nutrition company DSM's CVC unit DSM Venturing, right now is a good time to focus on the quality of investments being made, as well as your own team, that of your portfolio companies and your CVC's relationship with the parent company.
"If things become a little less hectic than they've definitely been in the last few years, then it's a good time to really focus on that while staying in the game and making new investments. And we're going to be doing a lot of follow-ons next year, we know that for sure. But we will make the follow-on investments in companies where we really see the quality and progress," said Wolters.
"On a more holistic level, with everything going on in the world I think there's a realisation that what you can influence has its limits, and we're really trying to really go for quality within those limits."
Stay alert as things keep changing
"It is not easy to gauge what will happen in the financial markets," says Engie Ventures managing director Johann Boukhors. "We need to keep track of innovations. When there is a crisis, you need to be adaptable. Context is changing fast."
He's also keeping a close eye on staff, noting that it has in past years been quite challenging for CVCs to hire and retain people for tech research, with so many VCs and private equity houses throwing money around. If VCs pull back or let go of staff, it could be a good time to snap up some talent.
Shake up the structure of the CVC unit itself
Some corporate venture units, like United Airlines Ventures, are thinking about changing some of the fundamental ways in which they work in 2023.
"We've got a board meeting coming up. I think we've got a couple of projects that are, that could be pretty innovative. Nothing that I can say right now. I'll just say that it's an evolution of our venture capital practice – of alignment and collaboration with our corporate customers," said Andrew Chang, managing director of United Airlines Ventures.
"It's an extension and specialisation of part of our venture capital group. It's growth-oriented, it's collaborative, with a broader base of customers. I would call it an evolution of how we view venture capital and commercialising what we're focused on, which is sustainable aviation fuel."
Save the world (and make some money doing it)
Like promising to go to the gym, this resolution is a perennial on the corporate investor New Year's list.
"Most investors will tell you what they are investing in will solve significant problems that will benefit humanity. My goal is the same: find these technologies and help them get to market," says Pradeep Tagare, who heads up corporate venture investing at National Grid Partners.
It is a noble aim — but it does come with a commercial post-script. Benefit humanity — but, as Tagare adds: "Obviously, make a good return on it in the process."