Corporate investors are looking at silicon photonics, AI chips and semiconductor packaging as the hot new areas for investment.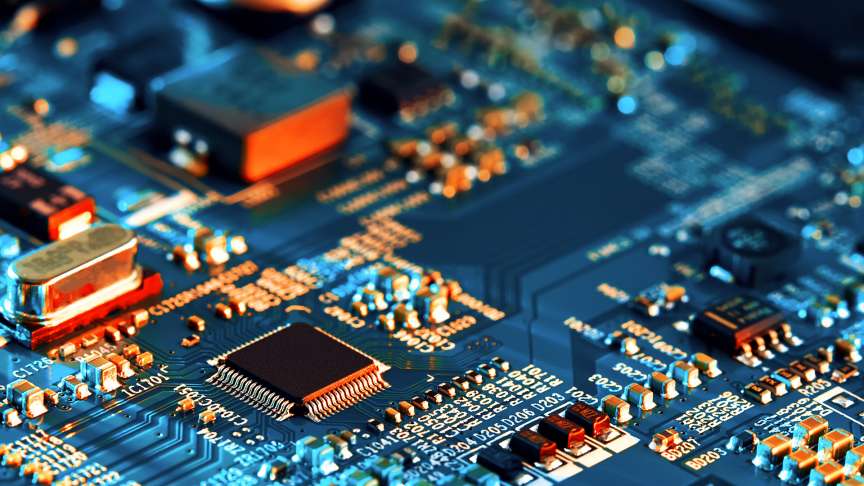 Dede Goldschmidt has worked in venture capital for decades but does not remember seeing so many potential investment opportunities. "We have a significant pipeline of potential semiconductor-related investments. It is quite amazing. I don't recall we have had such a thing for years."  
Goldschmidt is vice-president and managing director of Samsung Catalyst Fund. His upbeat comments are in sharp contrast to the situation a few years ago, when venture capitalists shunned the semiconductors because they felt the industry had reached the bounds of innovation.  
While the economic downturn is leading to a drop in tech valuations and VC investors increasingly become risk averse, corporate venturing units see the semiconductor space as ripe for investment.  
But why?  
Samsung Catalyst Fund, the corporate venturing unit of South Korean electronics corporation Samsung, invests in startups across a variety of sectors, including data centres and the cloud, artificial intelligence, 5G, automotive, sensors and quantum computing.   
Goldschmidt says "tectonic shifts" are taking place in the semiconductor industry, which have led to a revival in industry innovation.  
The main force of change is the unprecedented volume of data that we amass from emailing, taking and sending photos, and messaging, among countless other ways we communicate. One estimate puts the amount of data generated daily at more than a trillion megabytes. 
All this data has to be processed and stored. This had led to data "highways" becoming congested, because of the sheer amount of data being transferred. This has forced technologists to come up with new ways to process all this data efficiently.  
A hot new area of innovation is silicon photonics – the integration of silicon and optics that provides faster data transfer between microchips and inside the microchip itself. Accelerating the need for efficient chip-to-chip interconnect technology are artificial intelligence and high-performance computing, which require a lot of computing power.   
To stay on top of the silicon photonics trend, Samsung Catalyst Fund has made several investments in the sector, including taking a stake in Avicena, a US developer of optoelectronics technology that allows large amounts of data to transfer between microchips using low amounts of power.   
"Silicon photonics is coming in a big way. Optics will be getting closer and closer to compute and memory, due to the growth in data movement. There are some very interesting startup companies in this area," says Goldschmidt. "We expect to do more investments in this space." 
The fund also sees opportunities to invest in new generation AI-accelerated chips, which can provide the large amount of computing power necessary for machine learning. It recently invested in Graphcore, a startup developing a so-called intelligence processing unit – a processor specifically designed for machine learning.   
"Training of AI models is very complicated. It consumes a lot of power and requires a lot of data. There is room for lots of innovation in that space, like more brain-inspired computation," he says.  
Investments require a lot of upfront capital
The economic downturn will make it more difficult for some of the growing pipeline of semiconductor companies to raise capital. Semiconductor ventures require a lot of capital upfront because of the large costs of producing computer chips. It is at times like this that CVCs could become more dominant because of their expertise in the sector.  
One area that is expected to remain difficult for fundraising, is chip manufacturing, which requires a lot of capital and time to get up and going.  
Faran Nouri, global head of US-based Lam Capital, says she knows of some "very good semiconductor companies" that are having trouble fundraising. She adds that corporate CVCs like her company, which invests in startups from the corporate parent's balance sheet, will likely stay the course during the economic downturn. "This is when corporate strategy has an advantage because we are not as motivated by financial returns. We are more patient money." 
Lam Capital is the corporate venturing arm of Lam Research, a semiconductor manufacturer. It invests in startups that aim to build up the semiconductor ecosystem. Some investments are hardware companies.  
Nouri also sees silicon phototonics, also known as optoelectronics, as a hot new area of investment. In addition, she points to semiconductor packaging – the manufacture of chiplets (tiny chips) that are stacked on top of each other – as a new area of disruptive innovation.  
She hopes that the Chips Act, legislation that would funnel $50bn into the construction of US semiconductor manufacturing facilities, will help kickstart investment. The Chips Act, part of US President Joe Biden's American Jobs Plan, passed into law in July this year.  
Similar legislation in Europe, the European Chips Act, would raise €43bn ($43.1bn), of public and private money to boost the European chip ecosystem. Policymakers in the US and Europe acknowledge the need to increase domestic manufacturing as most chips are manufactured in just one country: Taiwan.  
"There is recognition at all levels that this is key to national security and the economy of every country," says Nouri.  
The Chips Act can help semiconductor startups either through direct financing or offering in-kind services in the form of a place to do manufacturing testing or the running of experiments, she says. 
"If some of that funding is funnelled into startups, some of these optoelectronics companies will get funding and have new life," says Nouri.  
Lam Capital intends to increase investments and is looking at multiple companies in Europe, she says.  
Despite the deteriorating economic conditions, it is a great time buy if you are a corporate semiconductor CVC with plenty of money to spend.  
Says Goldsmidt: "While we certainly need to be aware and thoughtful with the current macro-economic conditions, it is a great time to be an investor."