Oliver Keown, Jotthe Kannappan and Vivian de Ruijter of Intuitive Ventures joined the Global Venturing Review podcast to discuss the future of minimally invasive care.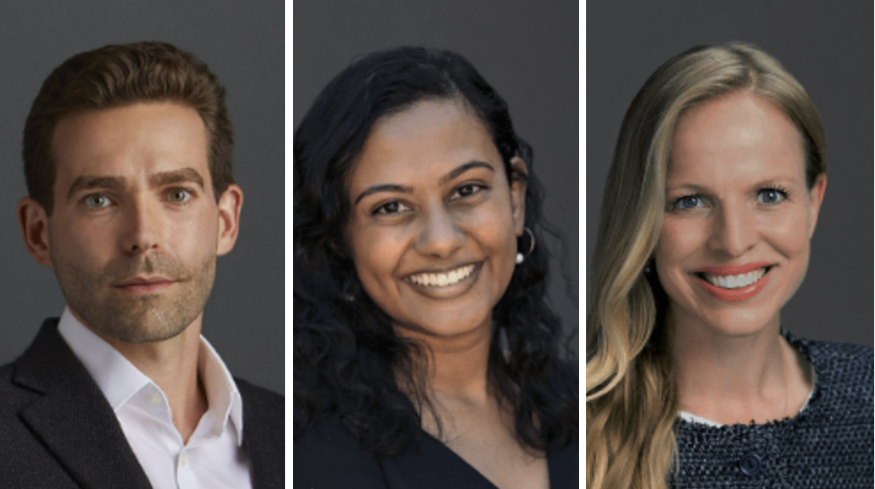 We've got a three-for-one!
We are joined by Oliver Keown, managing director of Intuitive Ventures, the corporate venture capital unit of surgical robotics and minimally invasive care technology developer Intuitive, as well as Intuitive Ventures associates Jotthe Kannappan and Vivian de Ruijter.
They speak to us about the nature of minimally invasive care and how it can affect change in the healthcare sector, their 10-year $100m fund and its strategy and how each of the team members' backgrounds in medicine and life sciences help them spot opportunities and invest in the market.
We also cover what it means to be an active investor bringing in value beyond just a capital injection, the crucial importance of Intuitive Ventures' relationship with its co-investors for sourcing and collaborating on investments, how risk is assessed for early-stage cutting-edge medical technologies, particularly if the investment comes before regulatory approval, how the unit's main investment themes – digital, therapeutics, diagnostics and devices – tend to intersect and how areas such as gene therapies, oncology and focal therapeutics are seeing exciting advancements that we may all benefit from.