Why is a 256-year old company best known for selling antiques and renaissance art investing in digital asset startups? We asked the head of its new VC fund.
The most expensive painting in the world, Leonardo Da Vinci's Salvatore Mundi, was bought for $450m in 2017. Three years later, a collector paid nearly $32m for the most expensive dinosaur skeleton ever sold.
Both sales were brokered by auction house Christie's, which launched a corporate venture capital unit last week pledging to invest in areas such as financial and Web3 technology. It seems incongruous, but the timing was partly due to the coronavirus pandemic, says Devang Thakkar (pictured), head of Christie's Ventures.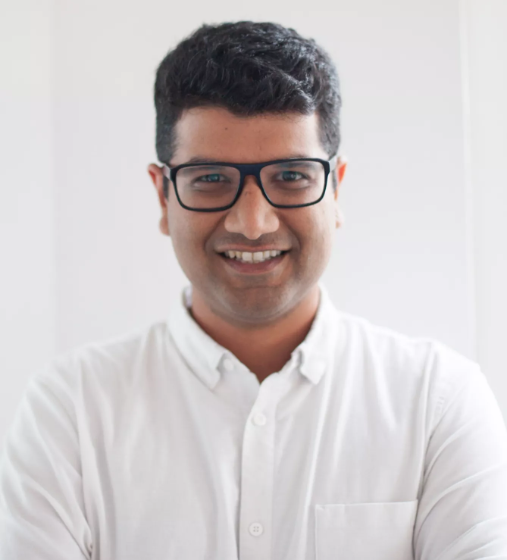 "People weren't really coming into a room to bid, so we had to switch to digital modes quite quickly, just like everyone else," he tells Global Venturing.
"We basically saw three or four years-worth of digital transformation in the first four months of the pandemic and it made us realise technology is not just something we can adopt as it matures, we really have to put our stake in the ground and help it mature along with our own needs in the market.
"The second thing is that the NFT [non-fungible token] business picked up in 2021 and we had a front row seat to everything being built, whether it was marketplaces, early-stage startups that were making it easier for clients to onboard into this space – we just had a lot of early insights into what was being built and often, we couldn't take part in it because we didn't have a venture arm."
Thakkar tells Global Venturing the unit will invest globally off the Christie's balance sheet at seed and series A stage, adding: "We have internally discussed a range of $250,000 to $2m but there is no fixed amount per deal. It depends on the deal and its fit, but we would like to do $250,000 at the very least because otherwise it's not worth us getting in the game."
"We think there is a broader fintech revolution that has happened in the last 10 years"
So what kinds of technologies is Christie's Ventures pursuing?
Some involve products that can make it easier for people to experience art. That covers hardware such as digital headsets, augmented reality technology or software that helps locate art online. Thakkar says the unit intends to announce a couple of deals in that sector in the coming weeks.
Another is financial technology. Although Christie's is best known as an auction house, it also offers advisory services on tax and art financing. Potential areas of interest could span everything from tax software to price calculation and money laundering detection tools, though it is chiefly interested in increasing liquidity in the market.
"We think there is a broader fintech revolution that has happened in the last 10 years around different parts of the ecosystem," Thakkar says. "Be it securitisation, lending, fractional ownership – there are many other facets we haven't even touched."
The final segment is Web3, which can cover NFTs, decentralised finance and cryptocurrency. It may seem unusual on the surface, but Thakkar explains the move is partly about removing friction in transactions as Christie's seeks to strengthen its auction capabilities for NFTs. It has already organised the most expensive NFT sale yet: $69m for Everydays, a work by digital artist Beeples, in March 2021.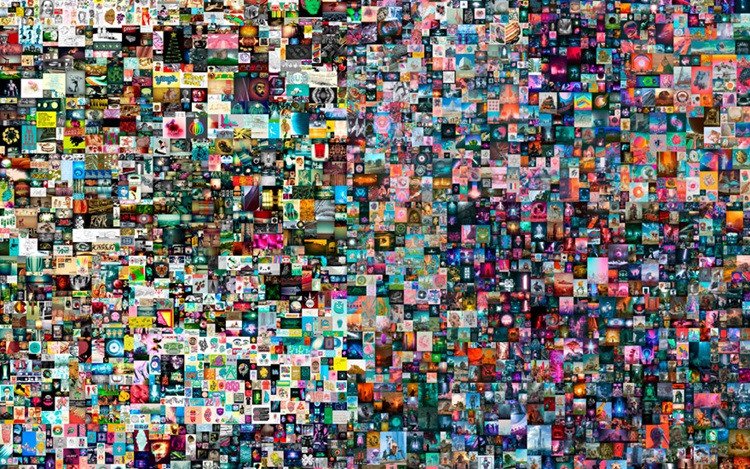 "As we build our own NFT programme we want to make sure our clients have seamless ways of onboarding into a wallet or being able to transfer assets from one wallet to another," Thakkar says.
"These things are pretty complex – I don't think my mom could go and start a wallet right now and send you 20 ETH – it's a pretty cumbersome process and quite technically challenging. For our clients, who have been collecting art with us for many decades now, those technical challenges can sometimes hinder their participation."
Thakkar suggests NFTs can operate as a bridge to collecting for younger customers, who may not be able to afford a $50,000 frame but who can spend $200 or $500 on a digital asset and then decide whether they want it to be loaned, exhibited or stored. But Christie's has also begun accepting cryptocurrency for auctions, which is where Christie's Ventures' first investment, LayerZero Labs, comes in.
LayerZero's technology enables users to move digital assets across chains quickly while only paying through the destination chain instead of at both ends, something that may prove important as the market consolidates and the number of blockchains decreases.
"As our NFT programme grows, more and more people are going to be transacting in NFTs and will want to store them in clear areas," Thakkar says. "Being able to transact in a given currency, you may have to transfer it from one (chain) to the other to buy or sell the NFT. That's why Christie's clients need that flexibility.
"The second thing is that even for traditional art, we've offered people the ability to buy it using cryptocurrencies. There have been cases where people have paid for art using Ethereum, and that flexibility in transacting through (different) currencies, whether it's transferring from fiat to crypto or [moving digital coins] to pay for art, that's where LayerZero's technology comes into play."
Building a team from scratch
Thakkar's background is in product development and Christie's originally brought him on as a technology adviser in 2020. Although he has made a few angel investments (notably in online art trading platform Artsy and NFT marketplace OpenSea), this is his first full-time VC position, though that product background means he can talk to founders on a more technical level and personally help with product building.
The Christie's Ventures team consists of Thakkar and two other internal experts, who are handling the fintech and Web3 segments. They are looking to add someone who can help portfolio companies with integration and marketing.
The lack of direct VC experience has not proven a hinderance so far. A flurry of startups have come forward since last week and other connections forged by Thakkar's connections through his angel deals and through the Christie's client base. On the corporate side, there is no set fund size and Christie's Ventures will remain primarily an internal fund for the time being.
"We have an amount for this calendar year, and we will look at it year on year based on the performance and that of the market and so on," he says. "But we don't think we will take outside capital for at least the next few years."