Synthetic biology, healthier options, sustainability and digitalisation are big themes for the beauty and food industries this year.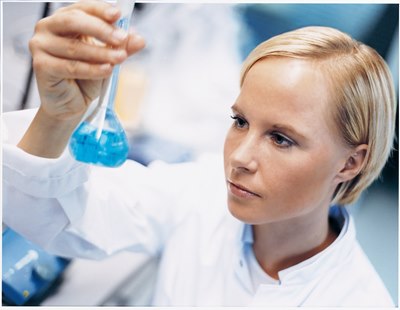 Last year was challenging for consumer goods companies, with shaky supply chains, rising costs and Russia's invasion of Ukraine shaking the economy. Will 2023 bring any relief? We asked three corporate investors in the sector to give us their views.
As stock markets dipped last year, fears rose of a widespread recession. This had an impact on dealmaking by consumer-focused companies. We tracked just 410 corporate-backed consumer deals in 2022, 20% down from the 514 deals in 2021.
Food and ecommerce were two of the areas that held up better than others. Big funding rounds for consumer-focused startups included a $135m funding round for Israel-based alternative 3D printing meat producer, Redefine Meat backed by the German-based meat industry company PHW Group, and a $33m raise for hair care company Madison Reed, with additional funding provided by Comcast's venture arm, Comcast Ventures.
There was also significant growth in the number of corporate-backed investments towards ecommerce-based startups, with the market predicted to be worth $3.5 trillion in sales by 2024. Examples of popular ecommerce startups in 2022 that received corporate funding include the UK-based used car ecommerce site Cazoo, which raised $630m from corporate investors including the US-based financial services firm Fidelity Management & Research.
A shift from in-store to online shopping, accelerated by the pandemic, is still playing out.
Investment themes for 2023
Healthier foods
"We have four focus areas for 2023," says Dinsh Guzdar the managing director of Rich Product Ventures "Better-for-you products have become an emerging trend we have noticed, so clean labels and sugar and salt reduction innovations are highly attractive to us."
Rich Product Ventures was founded in 2017 investing in early-stage food startups specialising in nutrition and sustainability. The firm has 15 companies within its portfolio such as the Canada-based shelf-life preservative extender, Chinova Bioworks which raised $6m in a series A round recently, bringing its total funding to $11.8m.
Precision fermentation
"The main opportunities I see going into 2023 involve synthetic biology-based technologies for industrial applications focusing on energy, materials and waste-to-product and compound removal," says Mario Augusto Maia, the head of Novozymes Investments.
"Precision fermentation-based innovation supporting new food-health products, and deep tech solutions within climate and carbon-related supply chains will provide endless possibilities for the food sector."
The Denmark-headquartered company supplies industrial enzymes for agricultural and food and beverage companies. It has acquired three human health-related startups since mid 2020, including probiotic maker Synergia Life Sciences at the end of 2021.
Using precision fermentation to create food industry alternatives, such as lab-grown meat or milk, has been much hyped over the past few years. But Rich Product Ventures' Guzdar, cautions that we are still some way off being able to produce these at scale.
"We are seeing companies producing these proteins or ingredients in the lab but being able to scale is the next big hurdle and we are figuring out how we can scale or bring these ingredients up to the market as they have to be cost-effective for a large manufacturer to take them off," Guzdar says.
Sustainability
Sustainability has been a theme for most industries for a while. For the food industry, grappling with rising costs of ingredients and labour, it will continue to be a strong focus in 2023.
"Nutrition and sustainability used to fall under one bracket. Breaking these two concepts apart was vital because there was too much innovation to fit under one bracket," says Guzdar.
"We wish to focus on sustainable production supply, such as startups that develop food systems, produce alternative protein ingredients and effective food waste production methods. We seek to advance the dynamic supply chain and finally new age concepts in food services which encompasses robotics and contactless checkout technology which are becoming staples in the food sector,"
Sustainability is also a strong focus for the beauty industry.
"The sustainability transformation continues to be one of Beiersdorf's priority topics in 2023 and beyond," says Ascan Voswinckel, head of venture capital at Beiersdorf, the German beauty and personal care company whose brands include Nivea, La Prairie and Coppertone. Voswinckel says that the company is looking to invest in startups across the whole value chain to bolster its "Care Beyond Skin" sustainability strategy.
Digitalisation
Digitalisation has been another perennial investment theme across many sectors. Still, beauty and personal care brands are now really looking at ways of combining apps and software with their creams and lotions.
"Another priority field for Beiersdorf's innovation and venture capital activities is digital health," says Beiersdorf's Voswinckel "This segment shows a strong market dynamic and bears the potential to jointly develop new digital solutions for skin care as well as interact with consumers and learn about their skin health needs."
Beiersdorf's commitment to innovating digital health has been shown through its acquisition of a stake in German startup Dermanostic end of 2021, which offers online consultations, as well as its investment in YZR, a Munich-based VC fund focused on digital health, at end of 2022.
The biggest risks for 2023
The International Monetary Fund in October predicted that global growth will fall to 2.7% in 2023, one of the weakest years in the last two decades, excluding the pandemic and global financial crisis. It is not surprising, therefore, that the economy continues to be the biggest concern for consumer-facing companies.
"The state of the economy throughout 2022 and continuing into 2023 has been our biggest risk," says Guzdar "If inflation and interest rates continue to rise and there is a potential recession, this will impact the amount of money that can flow in these companies."
Startups developing new food production technologies — which typically have large upfront set-up costs — are particularly vulnerable, he says.
"These companies, especially in the sustainable production space, will require a fair amount of capital to scale and that would slow down their ability to scale in a couple of years."
Raising follow-on funding will be particularly challenging, says Novezymes' Maia.
"While we still have ample capital in the system versus historical levels, there are also a lot more portfolio companies that require more support from funds than before," he says. "In 2023 we will start to see the companies who last raised in late 2020 or 2021 (near the peak of capital exuberance) trying to raise again and valuations will be tested or challenged."
This, he adds, may end up having a trickle-down effect on emerging startups as well — if supporting existing portfolio companies drains too much funding there will be less available to invest in early-stage companies.