Managing director Meredith Shields tells Global Venturing the bank's $200m impact investment vehicle is drawing up new investment frameworks as it prepares for its next phase.
Financial services group Citi's Impact Fund is focusing on companies targeting large-scale change as it prepares for its next iteration, according to managing director Meredith Shields (pictured).
US-based Citi formed the fund in early 2020 with $150m to invest in technology that can strengthen workforce development, widen access to the financial system, improve societal infrastructure and make the energy, water and manufacturing systems more sustainable.
Impact Fund has since had its allocation bumped up to $200m, of which at least $50m is ringfenced for startups with black founders, and it invests up to $10m per deal. Shields says it targets companies working on innovative solutions to critical problems that are impacting underserved communities.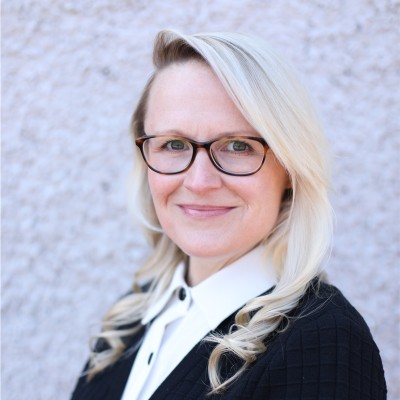 "What we're doing is investing in systemic change," she tells Global Venturing. "If you take the financial system or the transportation system, the system doesn't meet the needs of everybody, particularly not underserved communities – we know there are transportation deserts – and what we are investing in is solutions that don't just Band Aid the system but actually fix it.
"We want to expand the transportation system to serve those communities, we want to find other ways of meeting those needs; but ways that are going to last and have a strong business case."
The fund's 12-strong team has enough capital to get it through 'several years' according to Shields, and they are currently thinking of what its next phase will look like. It is also taking steps to support its bid to build a diverse portfolio.
"We've developed two really exciting things," Shields says. "One is an impact framework that is going to drive our investment decisions going forward but which is also going to lead us on a path where we can start to develop best-in-class impact measurements and be able to provide outcomes and demonstrate what we're doing.
"We're highly committed to inclusive investing. We know that a very small proportion of venture capital goes to women and people of colour in the United States and we've spent a lot of time thinking through why and what has driven that dynamic, what can we do and how can we role model to do things differently.
"That's something we talk about every day, we're working through what I think is a very thoughtful framework and approach for how to start to recognise, reduce and eliminate bias in our investment making process."
An internal collaboration model
Impact Fund is one of three early-stage investment vehicles at Citi and essentially operates as a partnership between the bank's global public affairs team, its Citi Ventures unit (which invests in areas more directly strategic to Citi) and its Spread Products Investment Technologies team.
The heads of the latter two teams are on Impact Fund's investment committee together with Shields and the three share details on pipeline and network, but in essence they are each pursuing different aims.
"Right now, we all have distinct and separate mandates," Shields says. "We have an impact framework that drives our investment decisions, so we are looking for investments that are primarily serving underserved communities across our four verticals.
"That is our raison d'etre, that is what we're focused on. And we are also looking for companies where we as Citi can add value to augment their mission and impact, which is a little bit different. Citi Ventures is focused on fintech and commercialisation, and [Citi's Institutional Clients Group] to a certain extent as well. So, we don't typically have opportunities to come in alongside each other."
"We like to see innovation in access"
In practice, the gamut of Impact Fund's portfolio runs from the relatively straightforward (Daylight, developer of a digital banking app for the LGBT community) to more esoteric areas like waste-to-gas systems, electric scooter technology or 3D-printed building materials.
However, Shields explains that the unit does not see a conflict between returns and investment impact as it is aiming for systemic change for underserved communities rather than 'Band Aid' solutions.
"We like to see innovation in access," Shields says. "Access to quality jobs, to healthcare, to education – basically access to opportunities.
"Over the last several years we've seen an explosion in tech-driven solutions that are bringing that access, whether that's digital health platforms that can bring quality care to communities that cannot drive to a doctor's office or a minute clinic, to really exciting opportunities for education and skills building driven by a digital economy.
"I think that is going to continue and get better and better because the last two years have forced that equation, and we have been very encouraged and excited by a lot of the access-driven opportunities we've seen."
Photos of Meredith Shields and the Citi Impact Fund team courtesy of Shields via LinkedIn.